Fall in Love with your Small Business this Valentine's Day!
It's Valentine's Day again – time to be thinking about those who mean the most to you in your life.
Traditionally it's a time to affirm your love for your partner, wife, husband, girlfriend or boyfriend with a card and perhaps a present. All good stuff and definitely to be encouraged!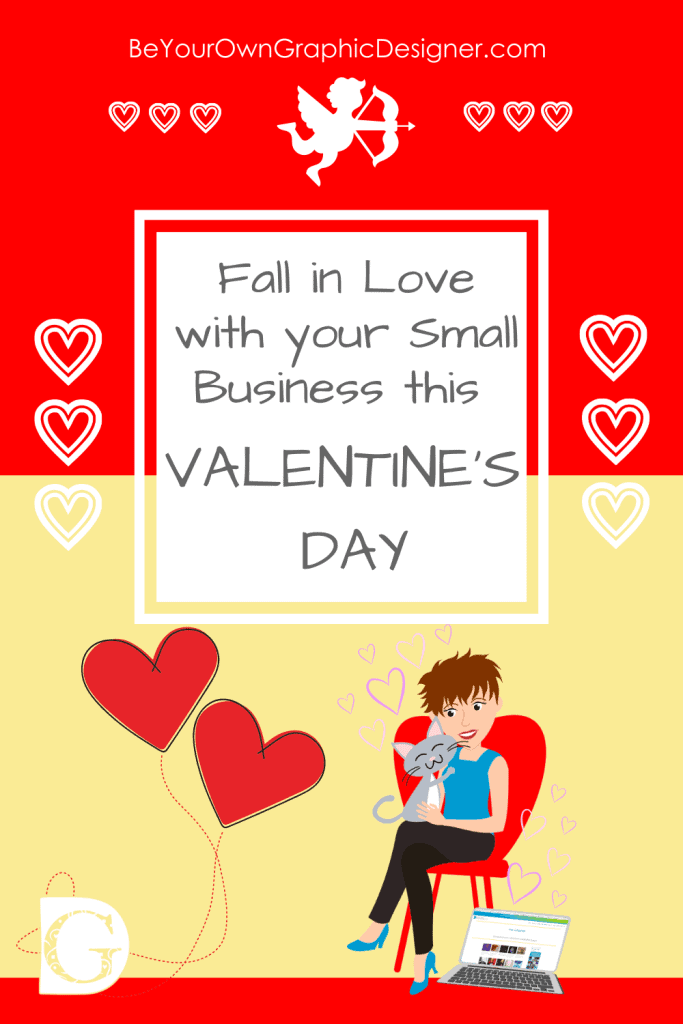 Do you love your business?
If you're a small business owner, perhaps this Valentine's Day is time to have a think about the relationship you have with your business?
Most business owners start their business doing something they love, however, the pressures:
to make money
meet customer deadlines
find and keep customers
can often result in you falling out of love with what you do.
Do you love being your own boss?
Do you look forward to each new day as an opportunity to win new customers?
Connect with existing customers?
Surprise your competition with your innovative branding and marketing skills?
Enjoy the freedom and flexibility to choose the hours and days you work?
No? Why not?
In true marketing style, we did a survey of 100 small business owners in the UK.
See if these findings ring true with you…
Here are the survey results ranked in order from the responses we had.
The Survey Results:
Q1. Regarding your graphic design, marketing, social media and advertising, what are the top 5 things that would make a real difference to the success of your small business?
The survey said that top on the list of things which would make a real difference to the success of their small businesses was
Saving money,
Saving time,
Getting more customers,
Being able to know which bits of marketing work and which don't,
Having some professional help.

Do any of these sound like you?
Q2. What are the 5 main issues facing your small business regarding your graphic design, marketing, social media and advertising?
The answers to this question were interesting too…
The things that seemed to be really worrying the small business owners we asked were:
The cost of hiring experts,
The time it takes to get things done,
Not really knowing how to market their businesses effectively,
Lack of understanding of how social media can help but knowing they have to be there,
Not sure of how to drive traffic to their websites.

How we can help
We're increasingly aware how small business owners are struggling to be able to afford good design and marketing.  Not only this, but you now need to be able to respond to what is going on in your market much quicker. No three month lead times any more! If your main competitor is promoting something that could damage your business you need to be able to react NOW!
While we can't solve all your problems, we can help you with branding and marketing advice, social media know-how to help you attract more customers. We also provide really easy tutorials and videos showing how to design your own social media posts, posters, logos and web graphics on Canva and other free-access design software. And the royalty and copyright-free images in our Collection make it easy for you to create unique designs.
By taking the pressure off you and showing easier ways to promote your business, we hope you'll fall back in love with your business.