10 Traps to Avoid Designing Your Logo
Avoid these traps! Your logo is the face of your business when you can't be there, for instance, on a poster or web banner, and as such, it has an essential job to do.
Many small business owners, who simply can't afford professional design services, opt for ten-a-penny web-generated clone logos. These have the advantage of being cheap but look generic and are likely to be the logos for hundreds of your direct competitors as well.
Your Business is worth MORE than that!
We believe in helping you take control of your own graphic design and on- and offline branding.
So, we're sharing with you the top 10 traps you need to avoid when designing your logo so you won't have to find out the hard way.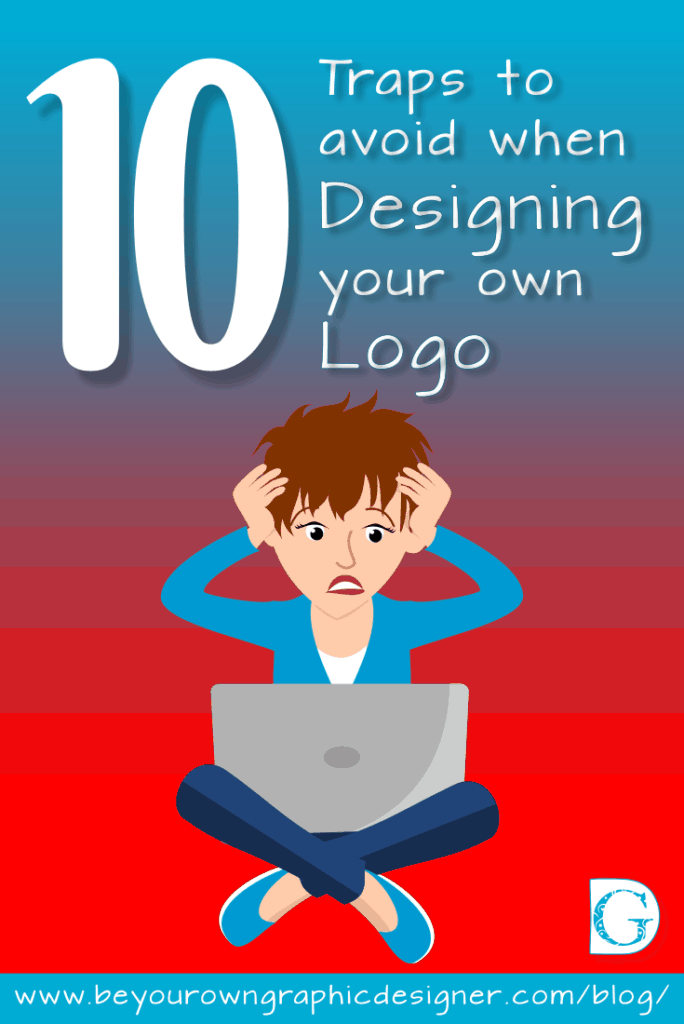 Trap 1 - Avoid using clip art or off the peg designs
This is one of the biggest traps! Your logo needs to be unique – do you really want to look like a thousand other businesses?
Buying an 'off the peg' logo means you have no control over varying it, re-sizing it or making it your own.
You owe it to your future self to do better than that!
Trap 2 - Don't be a copy cat
Research is fine and important, but please don't copy another company's logo. Apart from being illegal, you might find you have to re-brand your whole company later on or even get sued.
It's really not worth the risk. So, always be original.
Trap 3 - Don't go crazy with colour
Most great logos contain only a few carefully chosen colours.
Take a look at our BYOGD colour theory for small businesses chart below and read our blog,  Why Business likes Blue – the importance of colour branding, to help you with this.
Trap 4 - Be careful of using overly fancy typefaces
They can be very difficult to read. Take a look below:

Trap 5 - Never use more than one serif typeface in any logo
Serif typefaces are the ones with ends and curly bits and can be much more difficult to read. The image below illustrates the difference between Serif and Sans Serif typefaces.

Trap 6 - If in doubt - leave it out!
If you're unsure about an element in your design ask yourself if you really need it at all? It's all too easy to either overcomplicate or make too elaborate a design.
Remember, the guiding principle is to Keep It Stylishly Simple every time!
Trap 7 - Don't try to be too clever
Your logo should be simple and straight forward.
The best logos are the simple ones, think of Nike, Virgin and Apple.
Trap 8 - Don't be unintentionally rude!
Be very careful to read your words carefully, including your www.address and look at your logo from all angles.
There are many unintentional faux pas including www.weightwatchers.com (last letter of weight and first three letters of watchers), and some unfortunate logo designs.
Just type 'unintentionally rude logos' into Google to get an idea of what to avoid!
Trap 9 - Thinking you have to spend a fortune
A graphic designer might be more reasonable than you think! You may be able to swap services depending on what you do or agree on a fixed fee for a limited option of designs and revisions. But you do need a clear idea of what you like to be able to either brief a designer or go it alone.
There's lots of help out on the internet. To get you started, you can read our blog, 10 Top Tips for Designing Your Own Logo and we'd also recommend Canva's blog, Design a Logo page.
Trap 10 - Forgetting your customers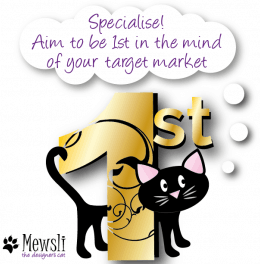 Remember that your logo's job is to appeal to YOUR target market and to represent YOU and YOUR company's values in your absence.
For your business to succeed, you need to develop a UNIQUE logo with strong branding and a solid on and offline marketing strategy that works hard for YOU and appeals to YOUR TARGET MARKET.
There are plenty of agencies who you can pay to do these jobs for you, and for bigger businesses, this is often cost-effective, but if you are a small business you need to be able to TAKE CONTROL of your brand, REACT QUICKLY to competitors' promotions and SAVE TIME and MONEY by being able to do what you want when you want.
There will always those who will criticise and suggest improvements but at the end of the day, who knows your customers better than you?
Take control! Be awesome! And avoid these logo design traps!
If you feel you would like to learn how to design your own logo and discover your creative side then stay tuned. We're currently working with Canva on training so you can be your own graphic designer!
If you like the images in any of our blogs, similar images are available for you to buy and download from our Collection, together with instructions on how to make your own images in our How-To section.
And remember, we'd love to hear from you, so please leave a comment below or come and join us at Social Media Made Stylishly Simple, our FREE Facebook Group, and leave a comment there.
Test Edit