October 2021 Content Ideas and Inspiration
October brings new seasonal changes that help to prepare us for the winter. However, before the winter starts, we can enjoy the beautiful changing leaves on the trees and one of the most fun, but spooky, events celebrated worldwide and that's Halloween!
One of my favourite quotes about October is:
"The end of Summer is not the end of the world. Here's to October…"
- AA Milne
"The end of Summer is not the end of the world. Here's to October..." - AA Milne #octobercontentideas
Click To Tweet
Other than changing into playful costumes for Halloween, October is the month to spend time with your family and friends, have some festive dinners and watching a lot of good comedies.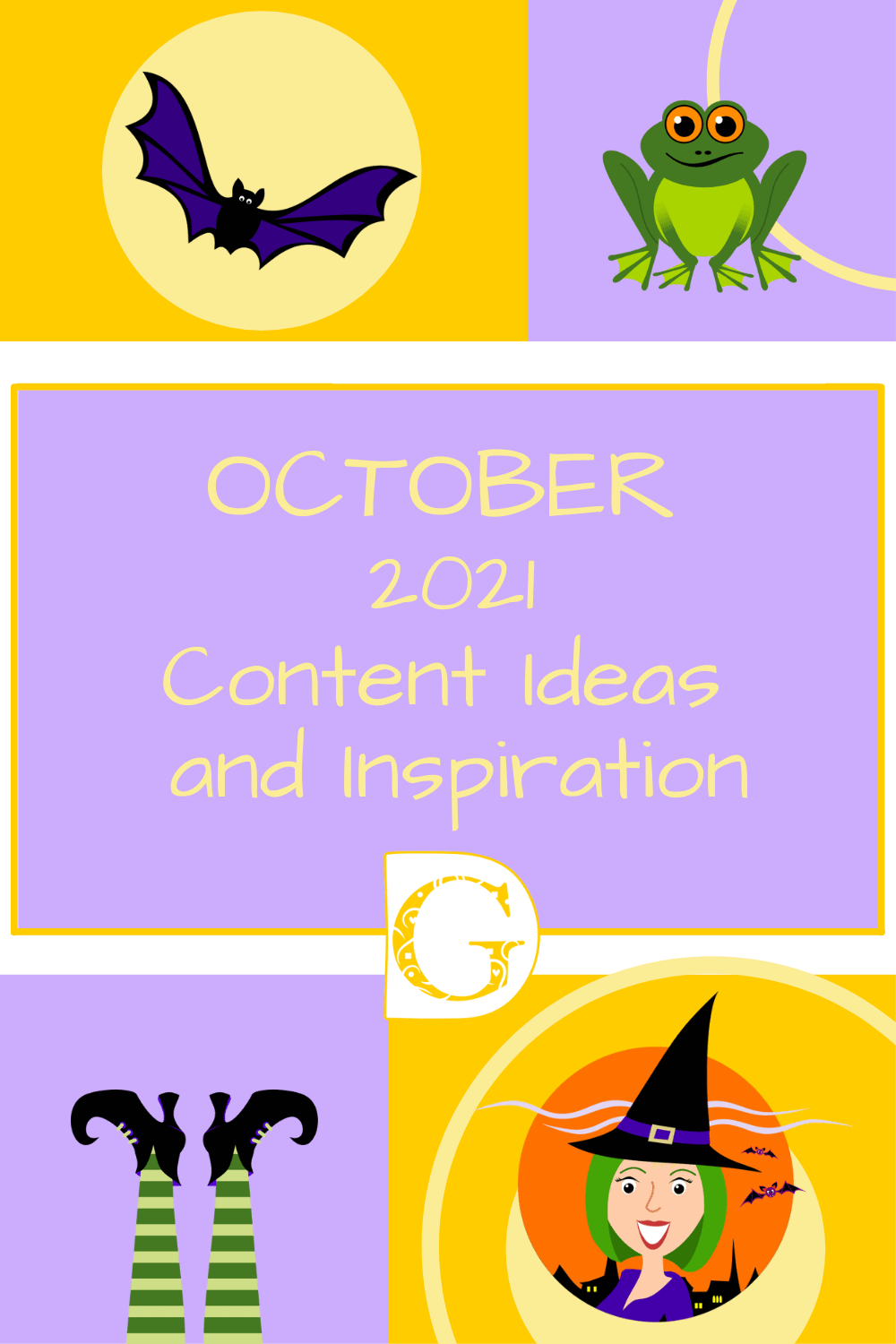 Another October quote I love is this one:
"In the entire circle of the year there are no days so delightful as
those of a fine October" - Alexander Smith
"In the entire circle of the year there are no days so delightful as those of a fine October" - Alexander Smith #OctoberContentIdeas
Click To Tweet
As usual, we're also including our free downloadable calendar with at least one special, celebratory or sometimes just weird event for every day of the month. Carry on reading and scroll down to sign up for your copy!
October 2021 Monthly Events
I've picked 10 interesting themes that you could use for your social media for October but there are lots more you could choose from: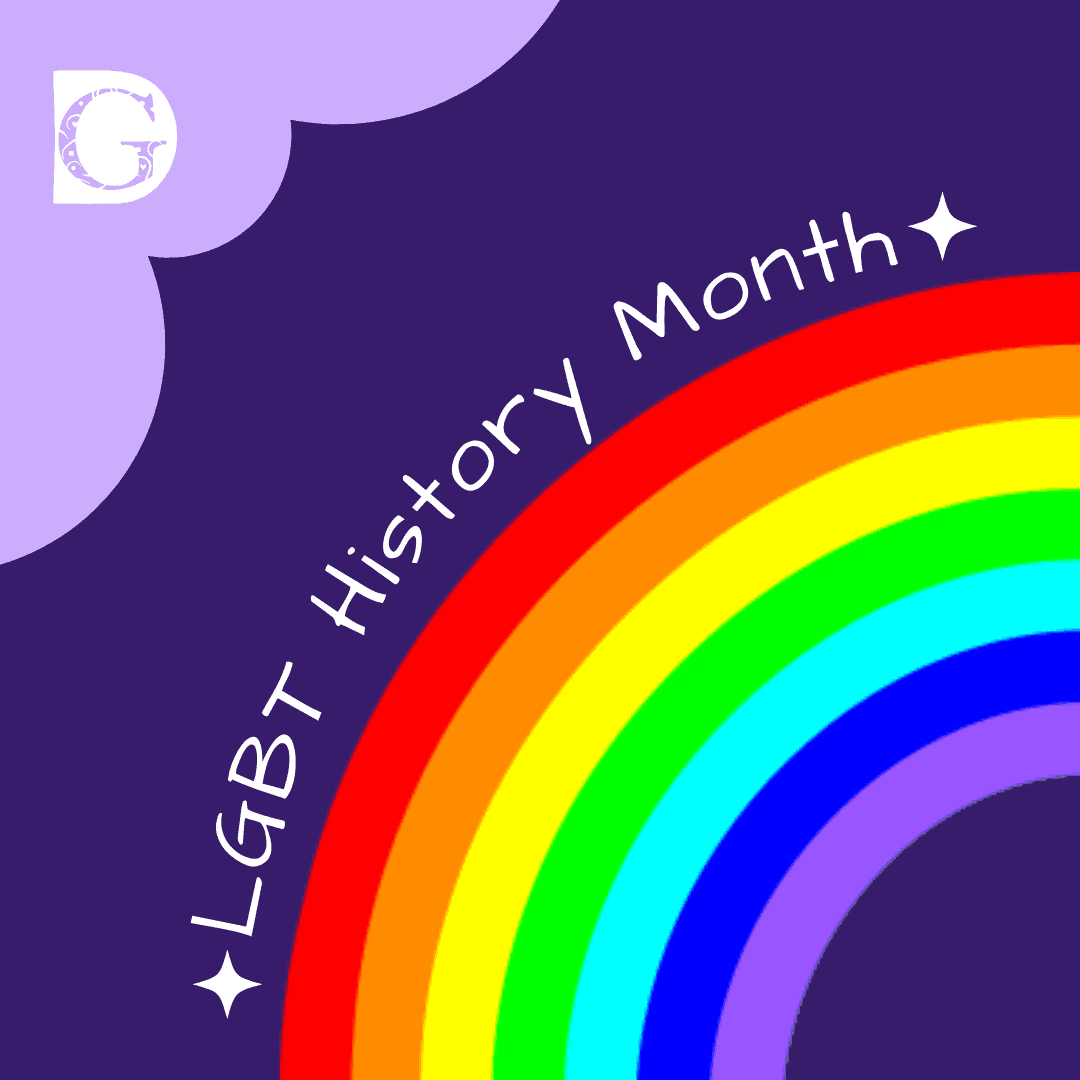 AIDS Awareness Month
Breast Cancer Awareness Month
Black History Month
Celiac Disease Awareness Month
Down Syndrome Awareness Month
Eat Better, Eat Together Month
Global Diversity Awareness Month
Health Literacy Month
International Walk To School Month
LGBT History Month
LGBT History Month, October 2021 #OctoberContentIdeas
Click To Tweet
As always, an interesting combination of serious issues and fun this month.
Fun Facts

In the 18th century "October" was a common name for a strong ale brewed in this month.
Anglo-Saxons called this month "Winterfylleth" ("fullness of winter"). JRR Tolkien's hobbits turned this into "Winterfilth".
One of the original Roman calendar months, October literally translates to "eighth month" because the year began with March.
Research has shown that babies born in the northern hemisphere in October tend to live slightly longer than those born in other months.
A study in 2015 also reported that October and November babies tend to grow up to be the most athletic. It has been suggested this is due to mothers being exposed to summer sun in the last months of their pregnancies.
More US Presidents have been born in October than in any other month.
October 2021 Weekly Events

I think my favourite weekly event for October has to be:
Chocolate Week, October 14-19
As I think chocolate is everybody's favourite treat, this week will give us a good excuse to indulge in all things chocolate!
Celebrate Chocolate Week, October 14-19 2021 #OctoberContentIdeas #ChocolateWeek
Click To Tweet
Here are ten other weekly events in October that might appeal to you or have links to your business:

Libraries Week, October 4-10
Curry Week, October 4-10
Earth Science Week, October 10-16
Braille Week, October 11-17
Work-Life Week, October 12-16
Save For Retirement Week, October 17-23
Chemistry Week, October 17-23
Freedom of Speech Week, October 18-24
Business Women's Week, October 18-24
Red Ribbon Week, October 23-31
Business Women's Week - October 18-24 #OctoberContentIdeas
Click To Tweet
Remember, there are plenty more for you to choose from that might be more appropriate to your business or interests.
October 2021 Special Days

We are starting October just right with International Coffee Day! I don't think anybody can resist freshly made morning coffee! I certainly never miss my morning coffee (and afternoon…and evening!).
International Coffee Day - 1 October.
Why not try a coffee blend from another country to celebrate International Coffee Day - 1 October #OctoberContentIdeas #CoffeeDay
Click To Tweet
A month with a diverse selection of events so everybody can find their favourite:

Smile Day - 1 October
World Animal Day - 4 October
Mental Health Day - 10 October
Columbus Day - 12 October
Hand washing Day - 15 October
Black Poetry Day - 17 October
Anti Slavery Day - 18 October
World Artists Day - 25 October
Pumpkin Day - 26 October
Halloween - 31 October
Watch out for witches, ghosts and ghouls on Halloween - 31 October #OctoberContentIdeas #Halloween
Click To Tweet
There are holidays for every business and personality and, as a result, there are loads to choose from and I'm sure you'll find some that are perfect for your business!
You can look up hundreds of fun holidays online to connect with your followers. Just type in 'special events' or 'holiday days' in your search engine of choice! Be careful to add the year, though, as the date of many of these events changes each year.
The alternative is to follow our blog series every month. We plan to publish November's suggestions at the end of September, December's at the end of October, and so on. This way you'll have time to prepare your content in advance. If you join our mailing list, you'll get a reminder each month, a link to the new blog and instant access to the downloadable calendar.
Also, to make it easy for you, we've put the most engaging ideas in a free downloadable one-sheet content inspiration calendar. A minimum of one idea a day but we couldn't resist adding extras to give you plenty of choices! We add a calendar sheet every month for you to download.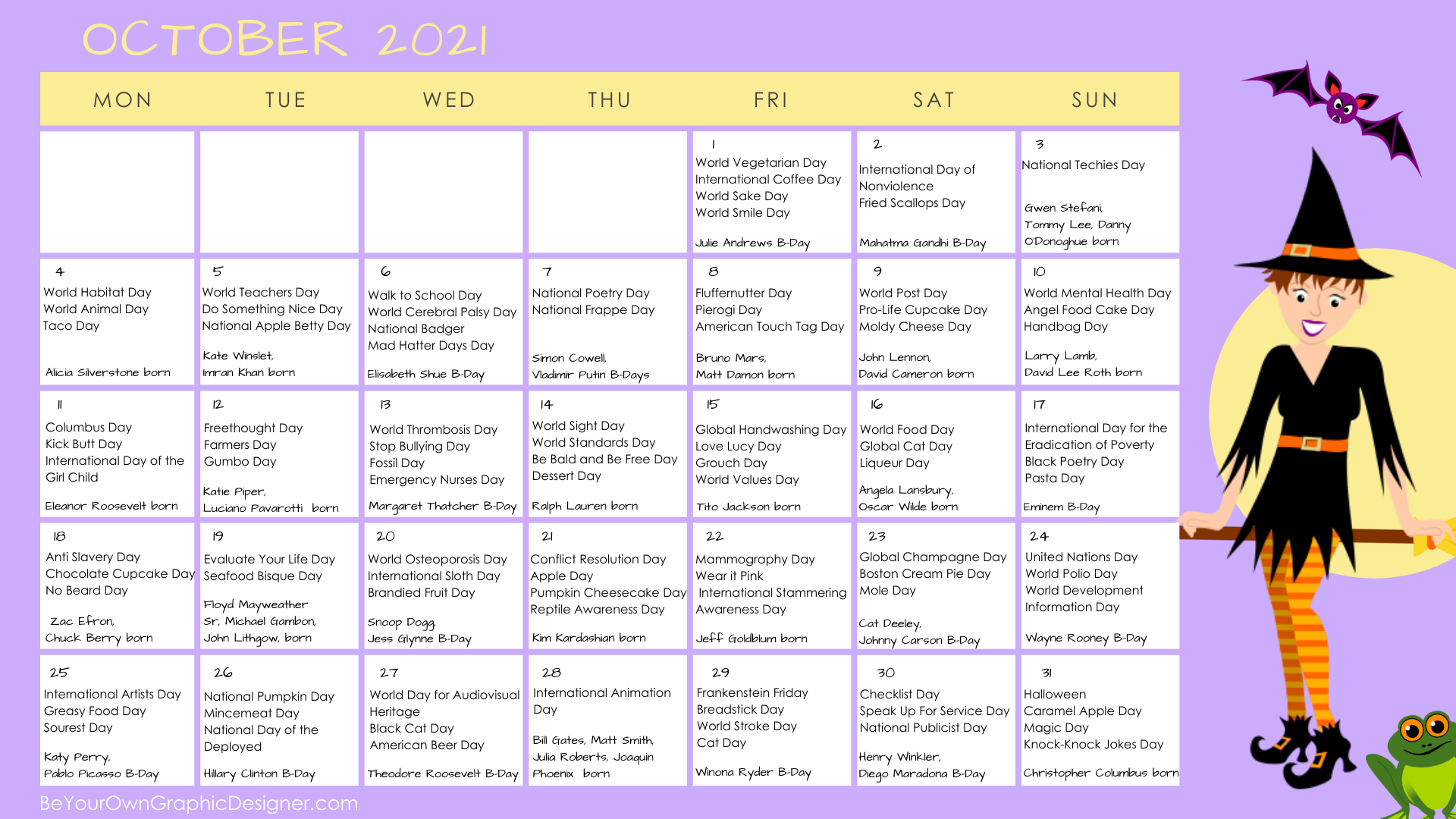 To get your copy of this high-resolution printable PDF, you'll need to click the button below to sign up to our mailing list and then your October Content Ideas Calendar will wing its way to your mailbox! We'll also send the next month's calendar for you to download as soon as it's available.
Of course, if you need images to add to your social media posts or blogs, don't forget to look at the wide range of images we have available in The Collection!