May 2021 Content Ideas and Inspiration
May is known as a month of transition. If you live in the northern hemisphere, the fresh cold winds are gone and the rains of early spring. Spring flowers are blooming, birds are chirping, and life is starting to seem a little more joyful day by day!
If you're on the other side of the world, in the southern hemisphere, then it's time to say goodbye to summer. The nights are getting colder and darker but it still can be warm.
As usual, we're also including our free downloadable calendar with at least one special, celebratory or sometimes just weird event for every day of the month.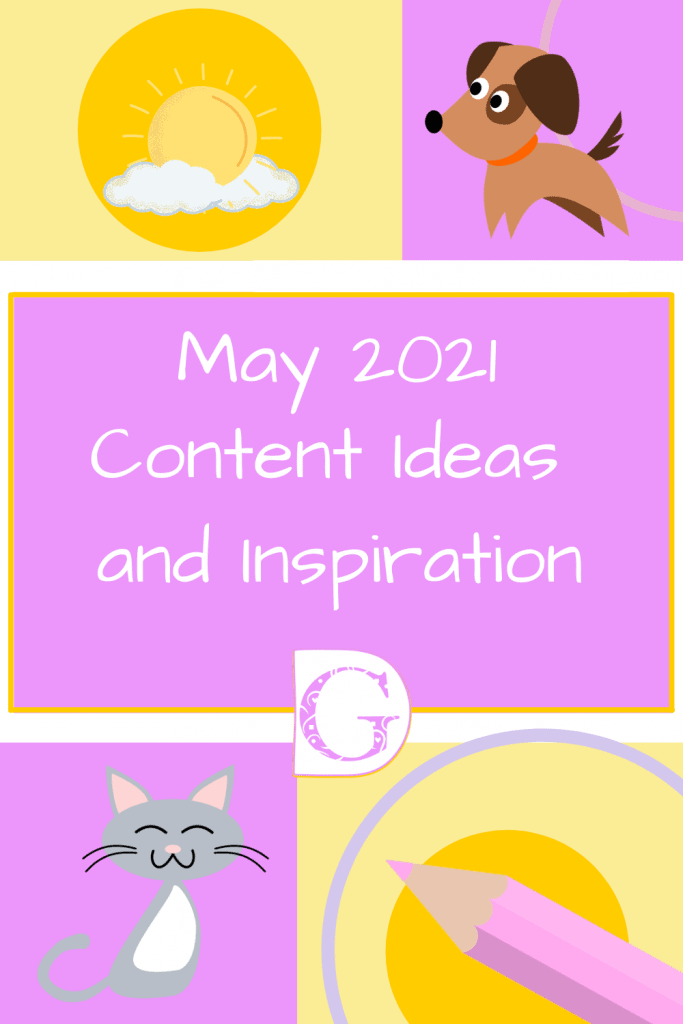 "The world's favourite season is the spring. All things seem possible in May." - Edwin Way Teal
The first day of the month of May is known as May Day. In most parts of Western Europe, May Day marks the end of the harsh winter months, welcomes the beginning of Summer, and looks forward to bright and productive months ahead.
May Day is celebrated all around the world and has been celebrated since ancient times. The traditional English May Day involves crowning a May Day queen and dancing around a maypole.
May 2021 Monthly Events

As usual, I've picked out 10 themes that appealed to me that you could use for your marketing and social media in May.:
Celiac Awareness Month
Cystic Fibrosis Awareness Month
Foster Care Month
Lupus Awareness MonthLyme Disease Awareness Month
Make May Purple/Action on Stroke Awareness Month
Mental Health Awareness Month
National Walking Month
National Bike Month
Zombie Awareness Month
Remember, there are loads more that you can choose from that might be much more closely aligned to your business or interests.
Fun Facts

The Loch Ness Monster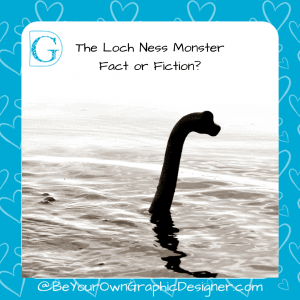 The modern legend of the Loch Ness Monster was born when a sighting made local news on 2 May 1933. Loch Ness, located in the Scottish Highlands, is the largest volume of fresh water in Great Britain; it reaches a depth of nearly 800 feet and a length of about 23 miles.
The story of the "monster", affectionately known as Nessie, became a media phenomenon, with London newspapers sending correspondents to Scotland and a circus offering a £20,000 sterling reward for its capture.
Since Nessie was first reported, hundreds of people claim to have spotted it. Thousands of tourists visit Loch Ness every year in the hope they might catch a glimpse of the beast.
Despite the uncertainty about Nessie's existence, the monster makes about £6million a year in tourism.
May 2021 Weekly Events

Here's my selection of weekly events for May, though some link from April or run into June!
National Gardening Week, April 27-May 3 and National Children's Gardening Week May 29–June 6
Air Quality Awareness Week, May 3-7
Children's Book Week 2021, May 3-9
Deaf Awareness Week, May 4 -9
Red Cross Week, May 4-10
Dystonia Awareness Week, May 7-11
National Vegetarian Week, May 10-16
Sugar Awareness Week, May 10-16
International Learn to Swim Week, May 24-30
British Tomato Fortnight, May 24-June 6
These are just a few to inspire you to look for something that appeals to you.
May 2021 Special Days

There are also plenty of special days you can feature in your blogs and social media just for fun or supporting a worthy cause.
Star Wars Day - 4 May
International No Diet Day - 6 May
World Red Cross and Red Crescent Day - 8 May
Mother's Day USA (and many other countries) - 9 May
World Lupus Day - 10 May
International Day of Families - 15 May
World Whisky Day - 15 May
International Tea Day - 21 May
World Hunger Day - 28 May
Spring Bank Holiday (UK) and Memorial Day (USA) - 31 May.
There are holidays for every business and personality and, as a result, there are loads to choose from and I'm sure you'll find some that are perfect for your business!
You can look up hundreds of fun holidays online to connect with your followers. Just type in 'special events' or 'holiday days' in your search engine of choice! Do be careful to add the year though as the dates of many of these events change each year.
The alternative is to follow our new blog series every month. We plan to publish June's suggestions at the end of April, July's at the end of May, and so on. This way you'll have time to prepare your content in advance. If you join our mailing list, you'll get a reminder each month and a link to the new blog.
Your Free May 2021 Calendar
Also, to make it easy for you, we've put the most engaging ideas in a free downloadable one-sheet content inspiration calendar. A minimum of one idea a day but we couldn't resist adding extras to give you plenty of choices! We'll be adding a calendar sheet every month for you to download.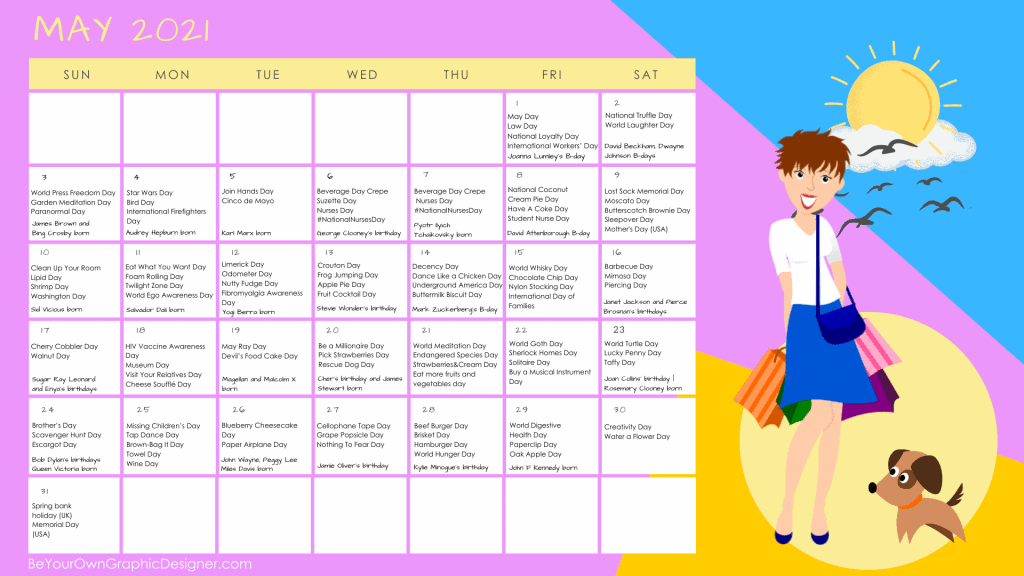 To get your copy of this high-resolution printable PDF, you'll need to fill in the form below to sign up to our mailing list and you'll then be able to download your May Content Ideas Calendar! We'll also send the next month's calendar for you to download as soon as it's available.
Of course, if you need images to add to your social media posts or blogs then don't forget to take a look at the wide range of images we have available in The Collection!