20 Free Canva Templates for September 2022
To complement our monthly blog post, 100+ Content Ideas and Inspiration for September 2022, we're giving away 20 FREE Canva Templates created for 20 different special days/events happening in September.
You can use these September 2022 Canva templates on your social media. Just change fonts and colours to match your brand, and add your logo or any other images you like. We used to offer our templates individually but now we've decided to let you open the whole file in Canva and select the templates you want to use.  Just subscribe down below and receive a Canva link that will open in your Canva account in one design folder for you to edit.
Some of the designs may include Canva Pro elements but you can either pay for them individually, change them for a free element or try Canva Pro for FREE for 45 days! When using our link, you can benefit from a 45-day Canva Pro free trial, which is 15 days extra than offered via the Canva website! 🎉🎉 Click here to sign up https://partner.canva.com/9WQDxe.
If you need help working with Canva, please check our YouTube channel. There you'll find many Canva Quick Tips tutorials to make your life easier!
All the templates are Instagram size, 1080px x 1080px, but you can, of course, resize them using Canva's Resize app if you have a Canva Pro account. If you want to try Canva Pro for 45 days for free, click here.
1. Ginger Cat Appreciation Day - 1st September
A day to celebrate the flame-haired feline in your life!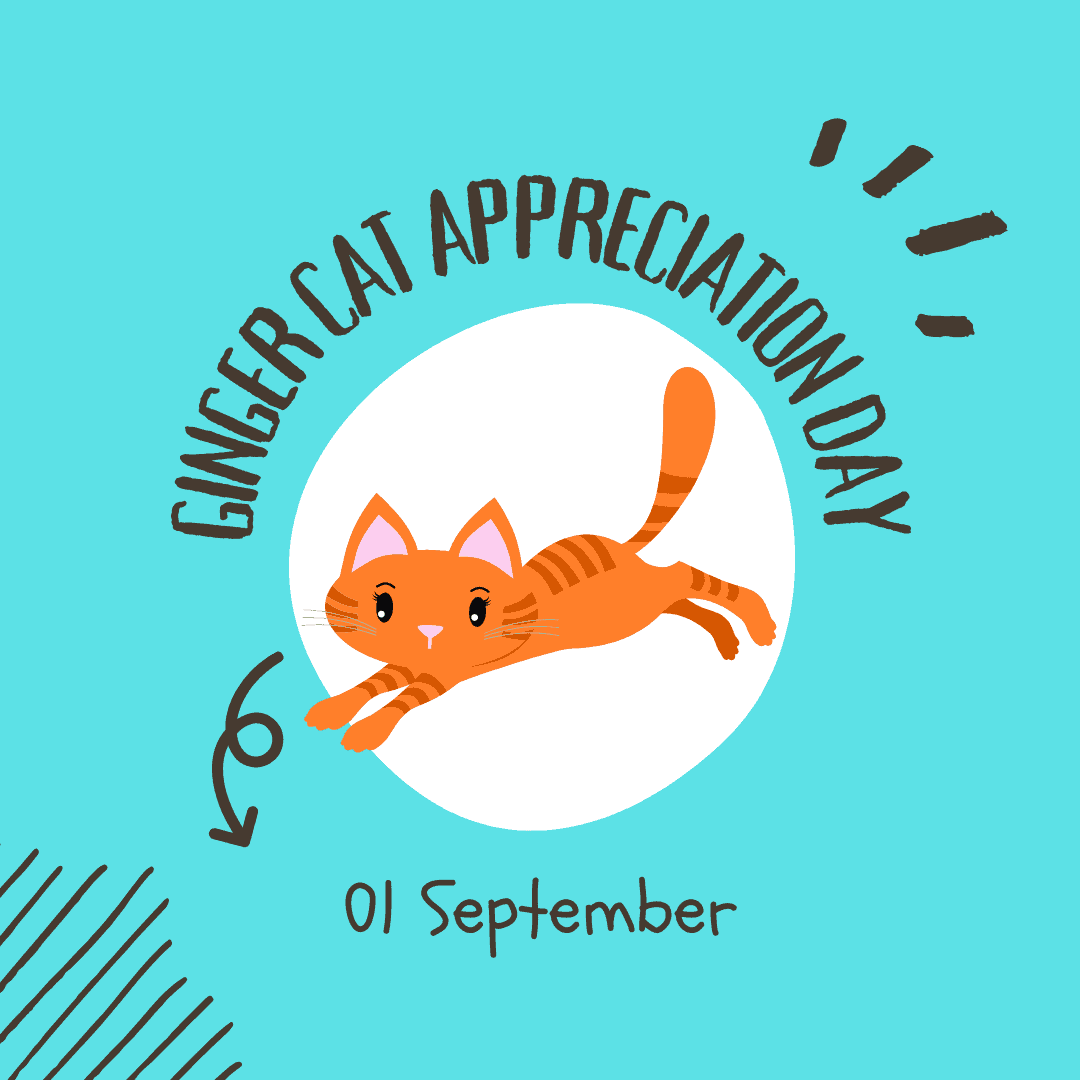 We love ginger cats! #GingerAppreciationDay - 1st September. #BeYourOwnGraphicDesigner
Click To Tweet
2. World Coconut Day - 2nd September
Who isn't coconuts about this versatile plant?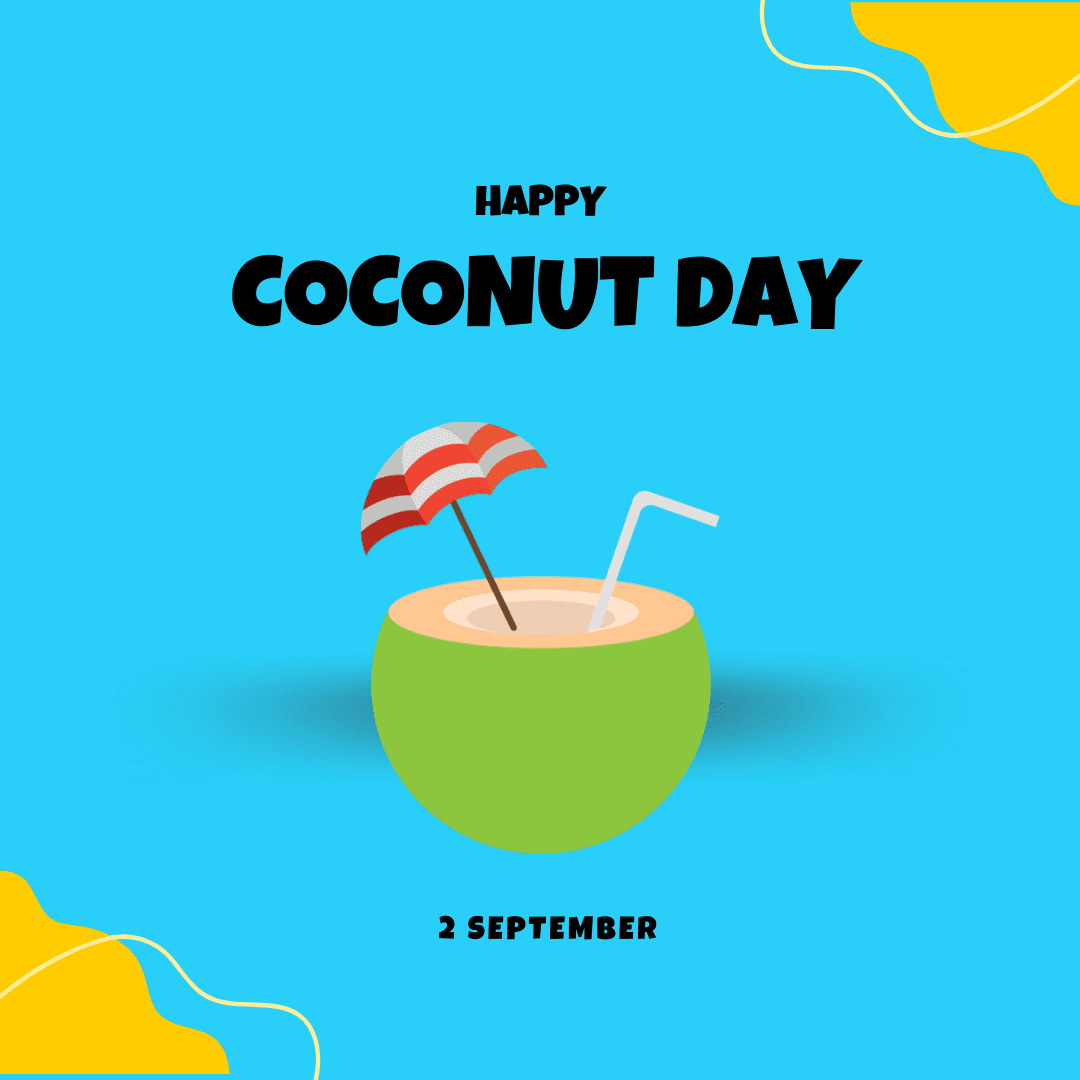 Have some coconut (or try a coconut based cocktail!) on 2nd September #CoconutDay #BeYourOwnGraphicDesigner
Click To Tweet
3. World Skyscrapper Day - 3rd September
September 3rd was chosen as the date for this commemorative day because it was the birthday of architect Louis H. Sullivan, who has been called the "father of skyscrapers" and was widely considered to have designed the first ones.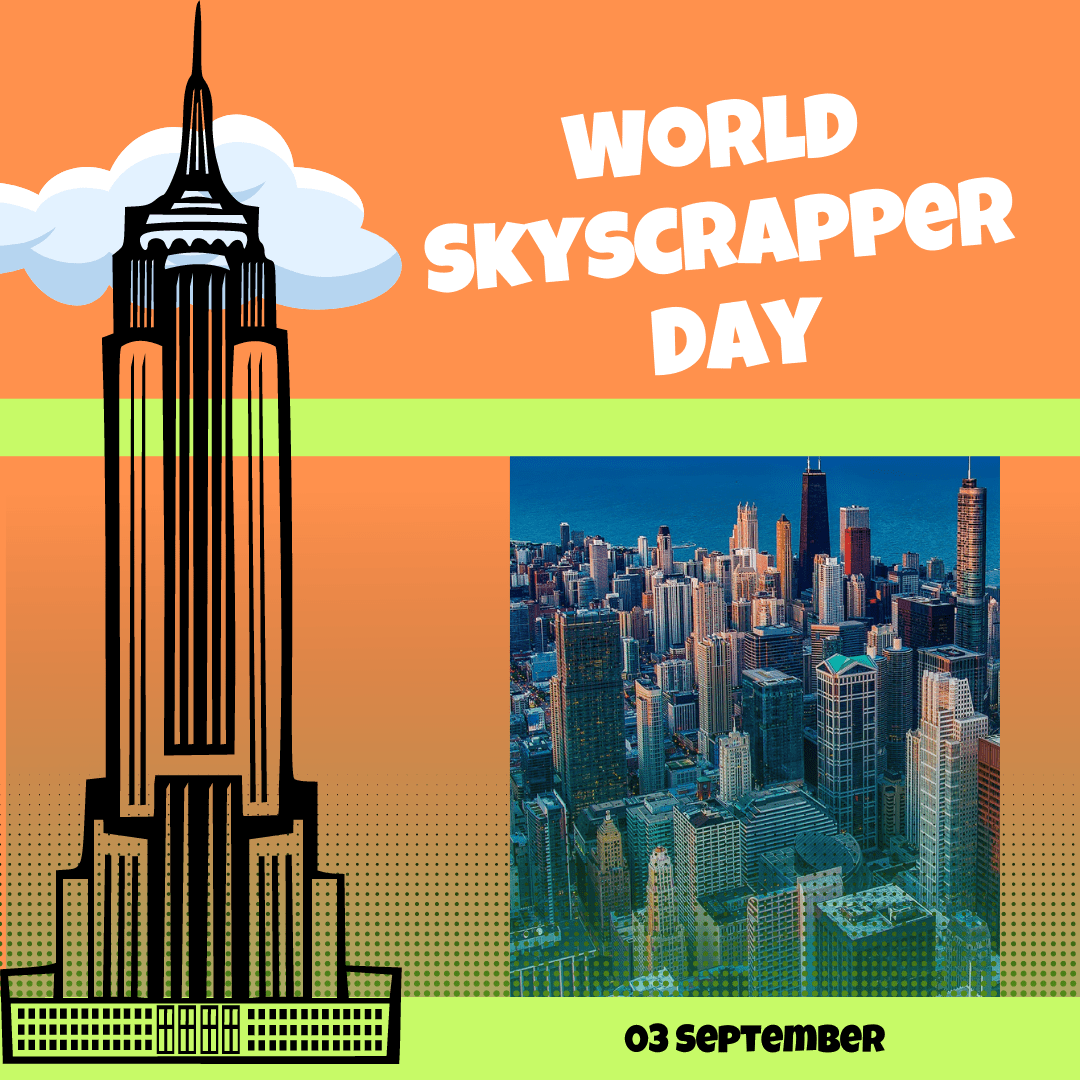 3rd September- Look up this #WorldSkyscrapperDay #BeYourOwnGraphicDesigner
Click To Tweet
4. Eat An Extra Dessert Day - 4th September
Calories don't count on this day! That extra dessert will make your day 😉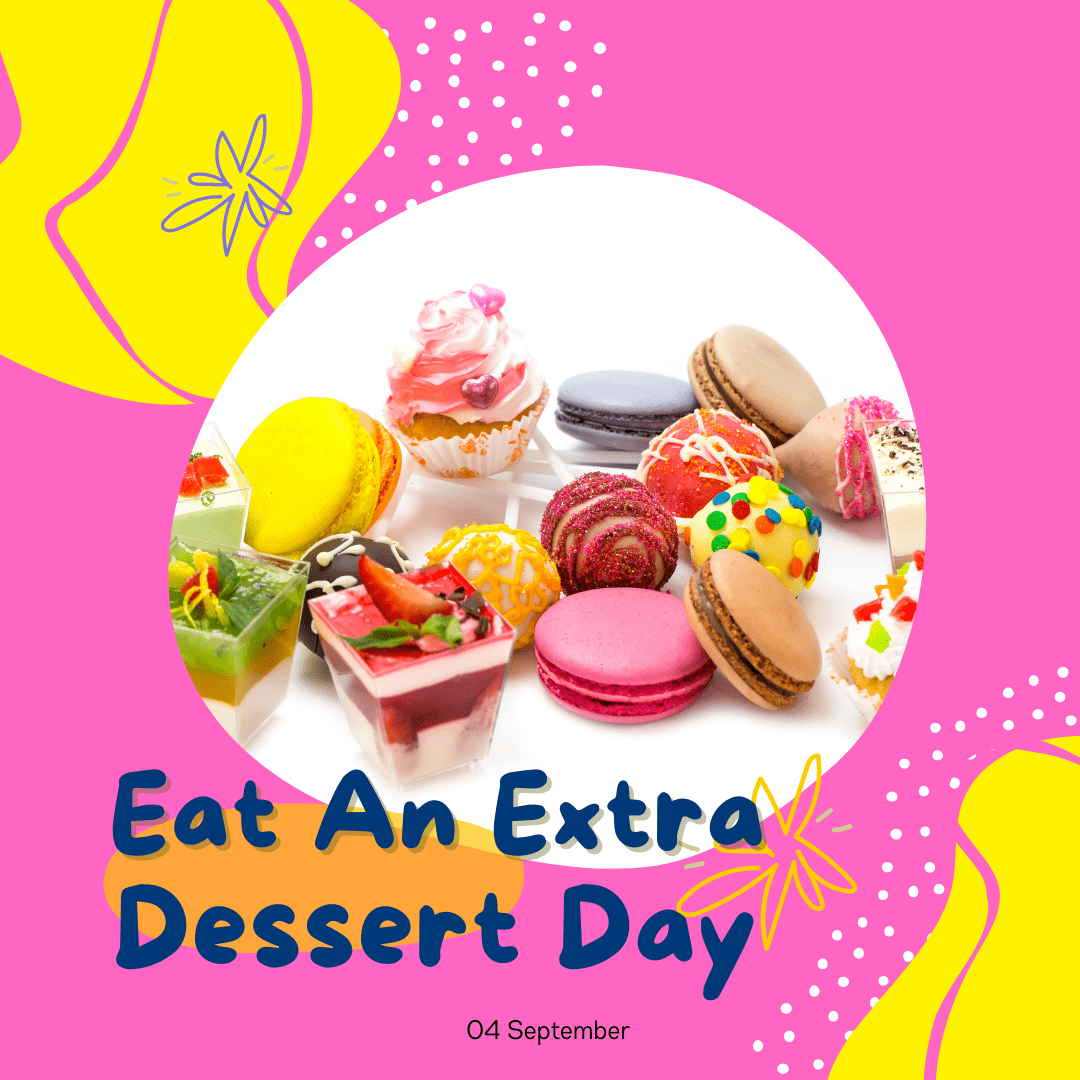 4th September- Eat that extra dessert today! #EatAnExtraDessertDay #BeYourOwnGraphicDesigner
Click To Tweet
5. International Day Of Literacy - 8th September
September 8th was proclaimed International Literacy Day by UNESCO in 1966 to remind the international community of the importance of literacy for individuals, communities and societies, and the need for intensified efforts toward more literate societies.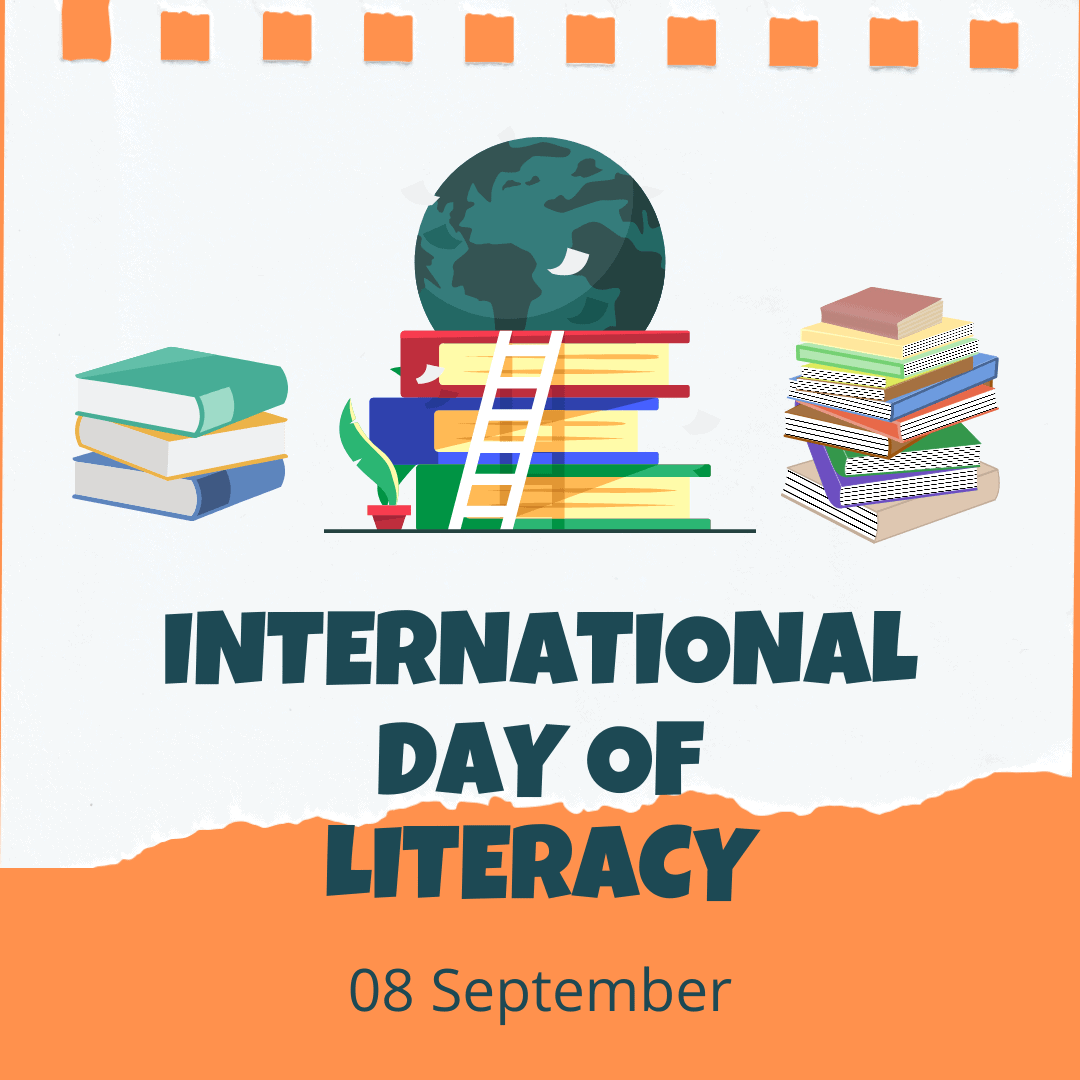 8th September - Give a new book a chance! #InternationalDayOfLiteracy #BeYourOwnGraphicDesigner
Click To Tweet
6. Maori Language Day - 12th September
Held each year in September, the week is part of the broader Māori language revival and raises public awareness for Māori language revitalization, learning and public usage.
Different cultures give us a new perspective on the world! #MaoriLanguageDay - 12th September #BeYourOwnGraphicDesigner
Click To Tweet
7. Peanut Day - 13th September
Did you know?
Former presidents Jimmy Carter and Thomas Jefferson had peanut farms.
It takes about 540 peanuts to make a 12-ounce jar of peanut butter.
The average peanut farm is 100 acres.
Peanuts are the #1 snack nut consumed in the U.S.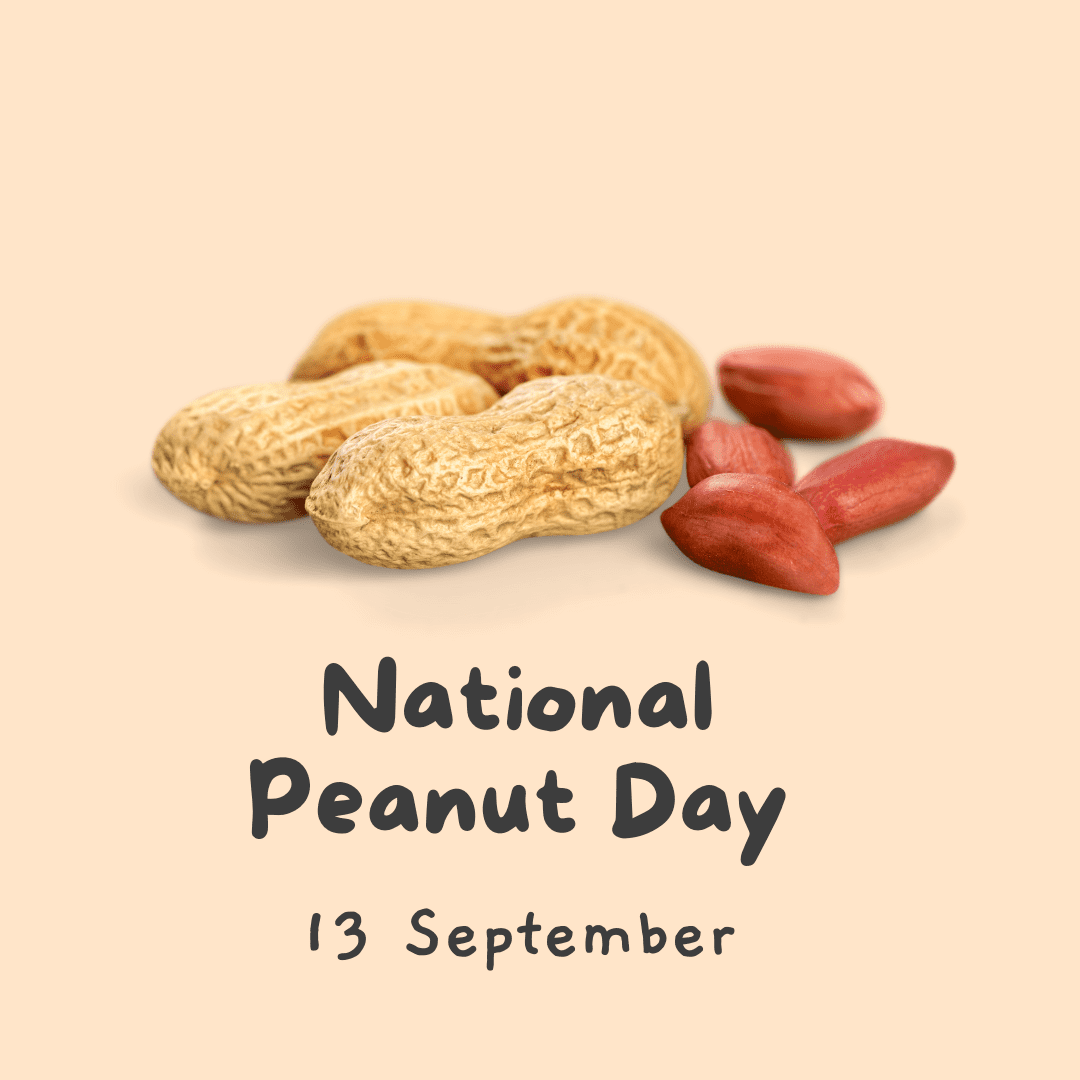 Snack on those peanuts this #PeanutDay - 13 September #BeYourOwnGraphicDesigner
Click To Tweet
8. Happy Hindi Day - 14th September
Hindi Divas is celebrated on September 14th, to commemorate the adoption of the Hindi language as one of the two official languages of the Republic of India by the Constituent Assembly of India.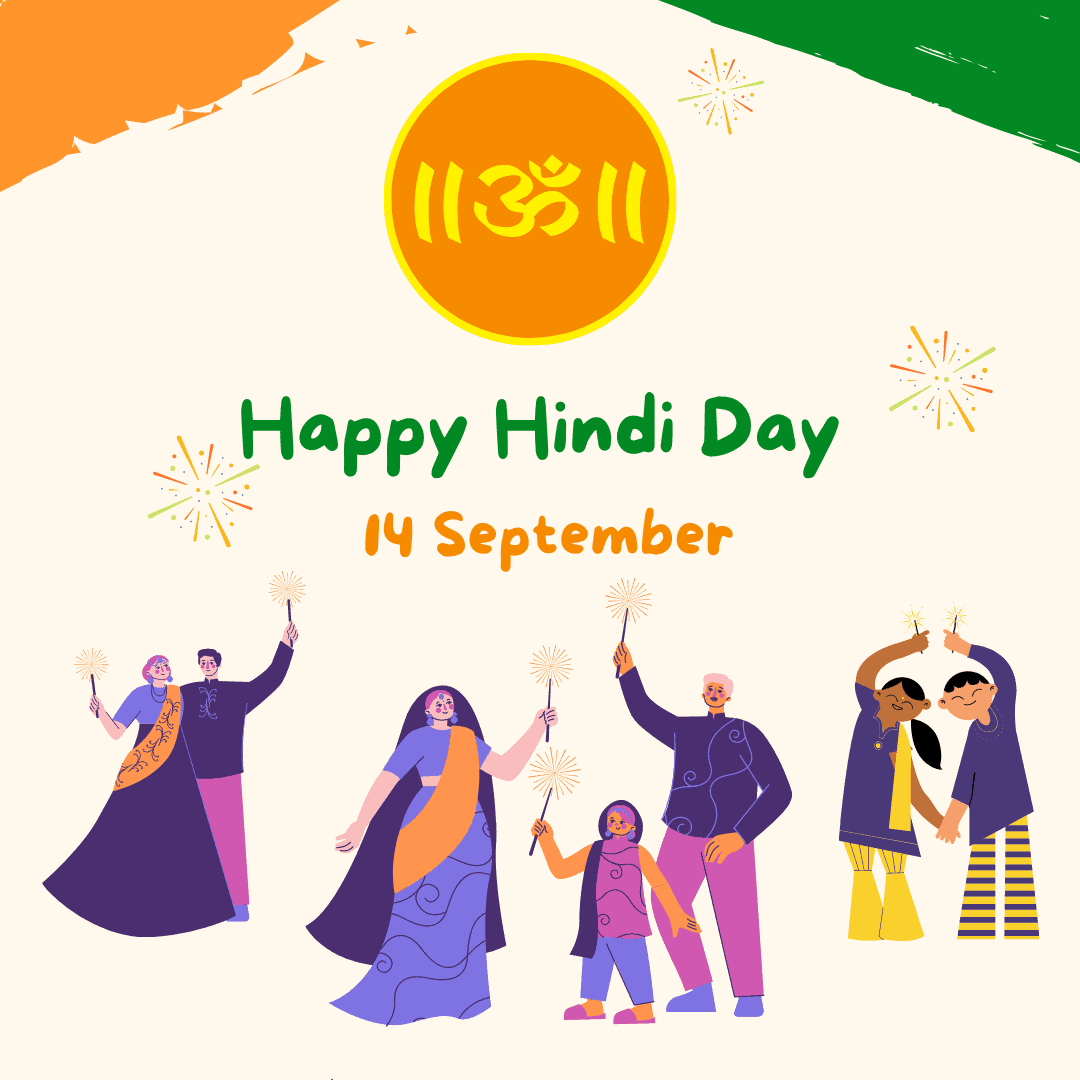 Happy Hindi Day- 14 September #IndiaRules #BeYourOwnGraphicDesigner
Click To Tweet
9. World Afro Hair Day - 15th September
In 2017, the first-ever World Afro Day took place on September 15th. Since then, this special day has taken place to help girls and women feel positive about their natural hair.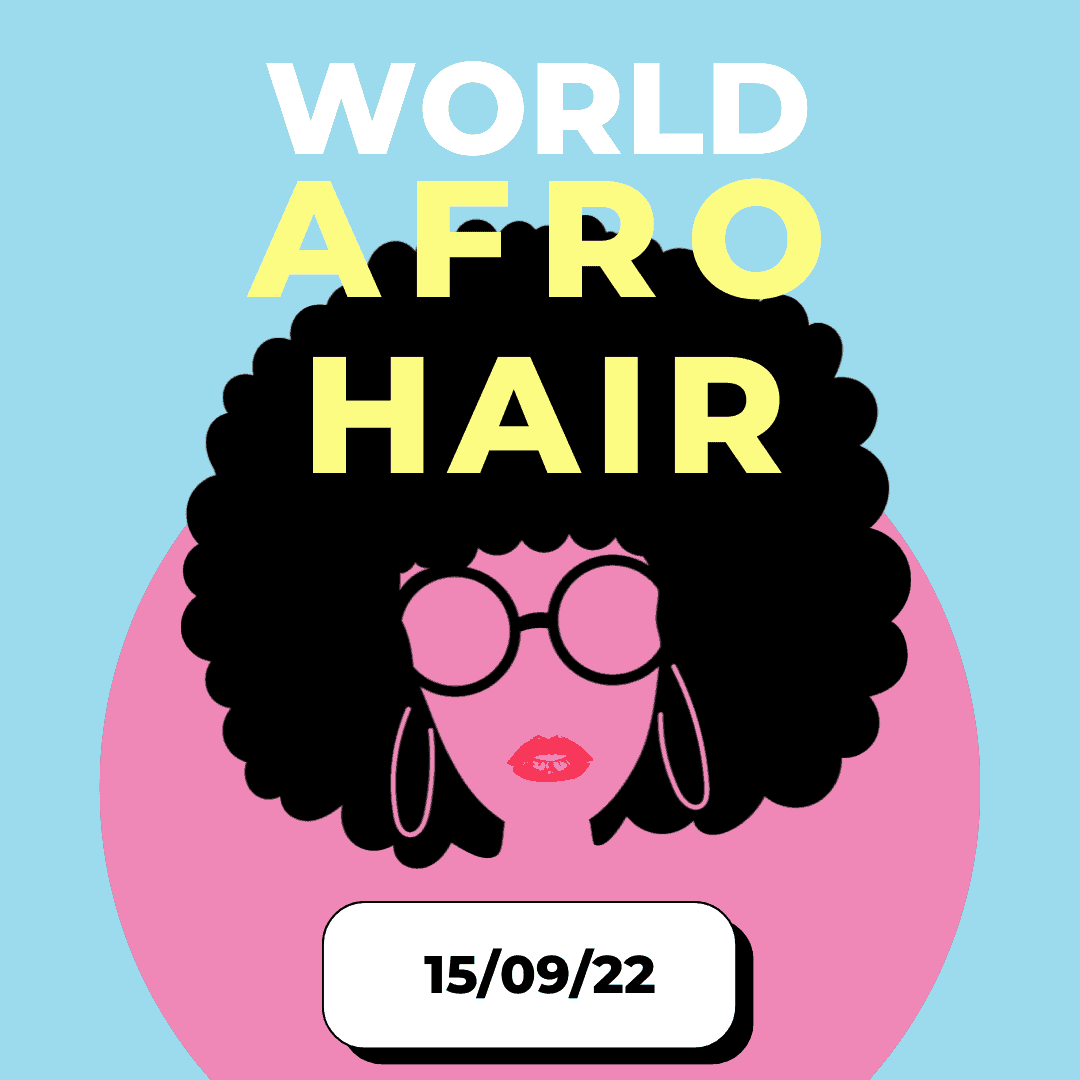 #WorldAfroHairDay - A day to feel positive about your natural hair - 15th September #BeYourOwnGraphicDesigner
Click To Tweet
10. Guacamole Day - 16th September
It's a crime to eat nachos without guacamole! Don't count calories and have some home-made guacamole today 😉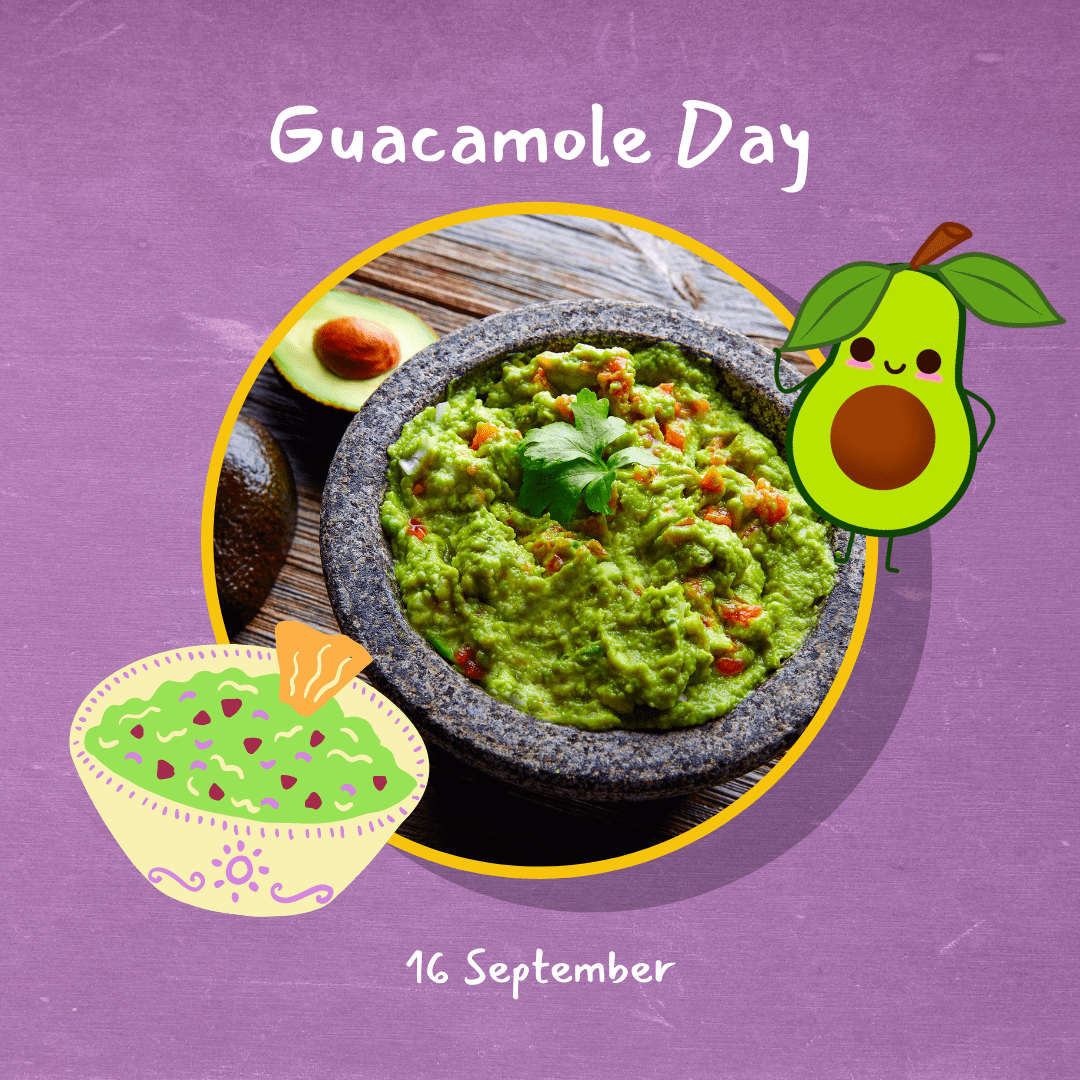 Eat some avocado this #GuacamoleDay - 16 September #BeYourOwnGraphicDesigner
Click To Tweet
11. World Clean Up Day - 17th September
World Cleanup Day is a civic movement, uniting 180 countries and millions of people across the world to clean up the planet. In one day.
Contribute to cleaning world this #WorldCleanUpDay #BeYourOwnGraphicDesigner - 17 September
Click To Tweet
12. Wife Appreciation Day - 18th September
It's a day when men (or women) should take time out to show their wives affection and gratitude. Since wives give an excess of concern and devotion to their husbands, it is time to repay the favour on this annual holiday.
Though we don't know how this holiday get started, it appears to have been first observed in 2006.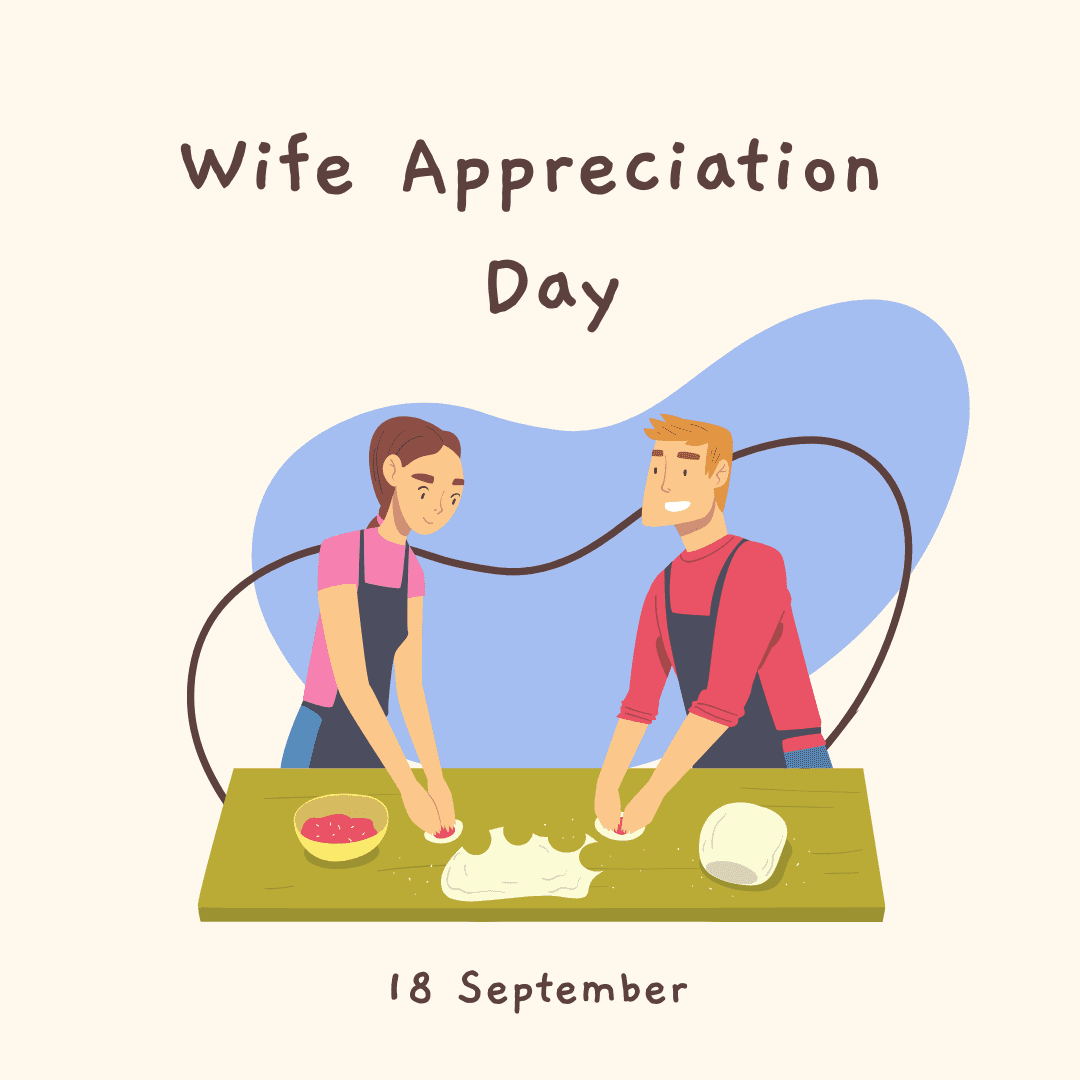 Your better half deserves the best treatment this #WifeAppreciationDay - 19th September #BeYourOwnGraphicDesigner
Click To Tweet
13. Talk Like A Pirate Day - 19th September
The holiday was started by Mark Summers and John Baur in June of 1995.
The idea originated as they were playing racquetball. One of them got injured and yelled "arrrr!" to which another one answered back using a pirate catchphrase. This spontaneous exchange in pirate lingo had made their game more fun and time seemed to fly by.
The two decided the official Talk Like a Pirate Day would be celebrated on September 19 because it was Summer's ex-wife's birthday and the only date he was able to remember!
For close to seven years, John, Mark, and their friend Brian Rhodes celebrated this among themselves, until they chanced upon Dave Barry's email address in 2002 and decided to email him asking to share this day with the world and become the 'official spokesperson' for the event.
19 September is about pirates #TalkLikeA PirateDay #BeYourOwnGraphicDesigner
Click To Tweet
14. Pepperoni Pizza Day - 20th September
From the original and basic Neopolitan pizza of tomato and cheese, a wide variety of toppings are available today.
Of the choices, pepperoni remains a firm favourite, proven by the fact that the top-selling pizza at Domino's last year was its Pepperoni Passion. Out of a total of 105 million pizzas sold in 2019, just under 10 million were Pepperoni Passion, and the amount of pepperoni used by the company was enough to go around the world more than once.
Each slice of a medium pizza with either sausage or pepperoni has about 10 to 30 more calories and one to four more grams of fat than a slice of cheese pizza.
20 September is #PepperoniPizzaDay - what's your favourite pizza? #BeYourOwnGraphicDesigner
Click To Tweet
15. International Day of Peace - 21st September
Every year on 21 September, the UN calls on all nations and people to put down their weapons and talk about their commitment to living in harmony with one another.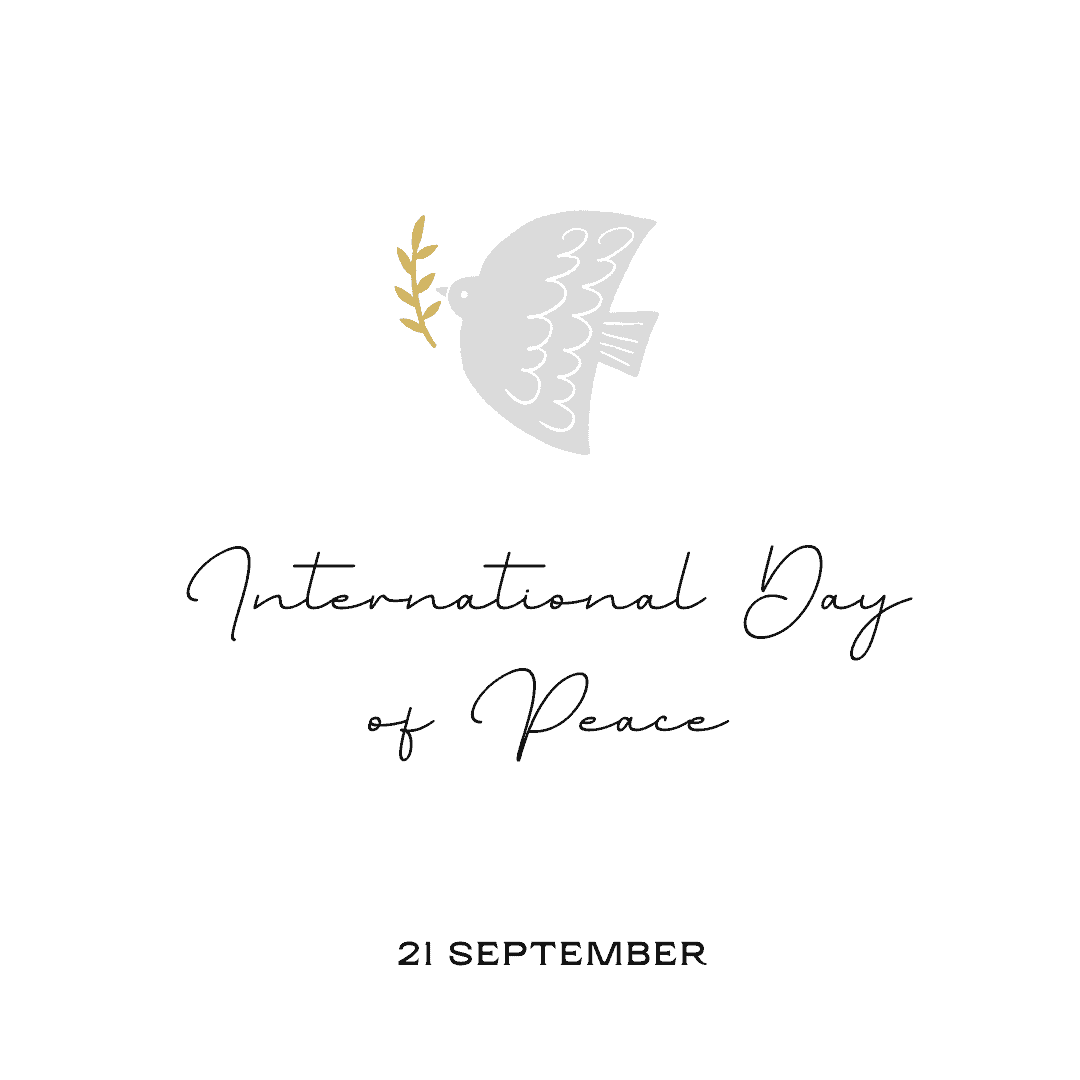 Celebrate this #InternationalDayofPeace - 21 September #BeYourOwnGraphicDesigner
Click To Tweet
16. Car Free Day - 22nd September
Every 22nd September all around the world towns and cities allow people to experience streets free of motor traffic. Instead of using cars people are encouraged to travel by foot, bicycle, public transport, rollerskates, skateboards, and many other methods. This day is called World Car Free Day.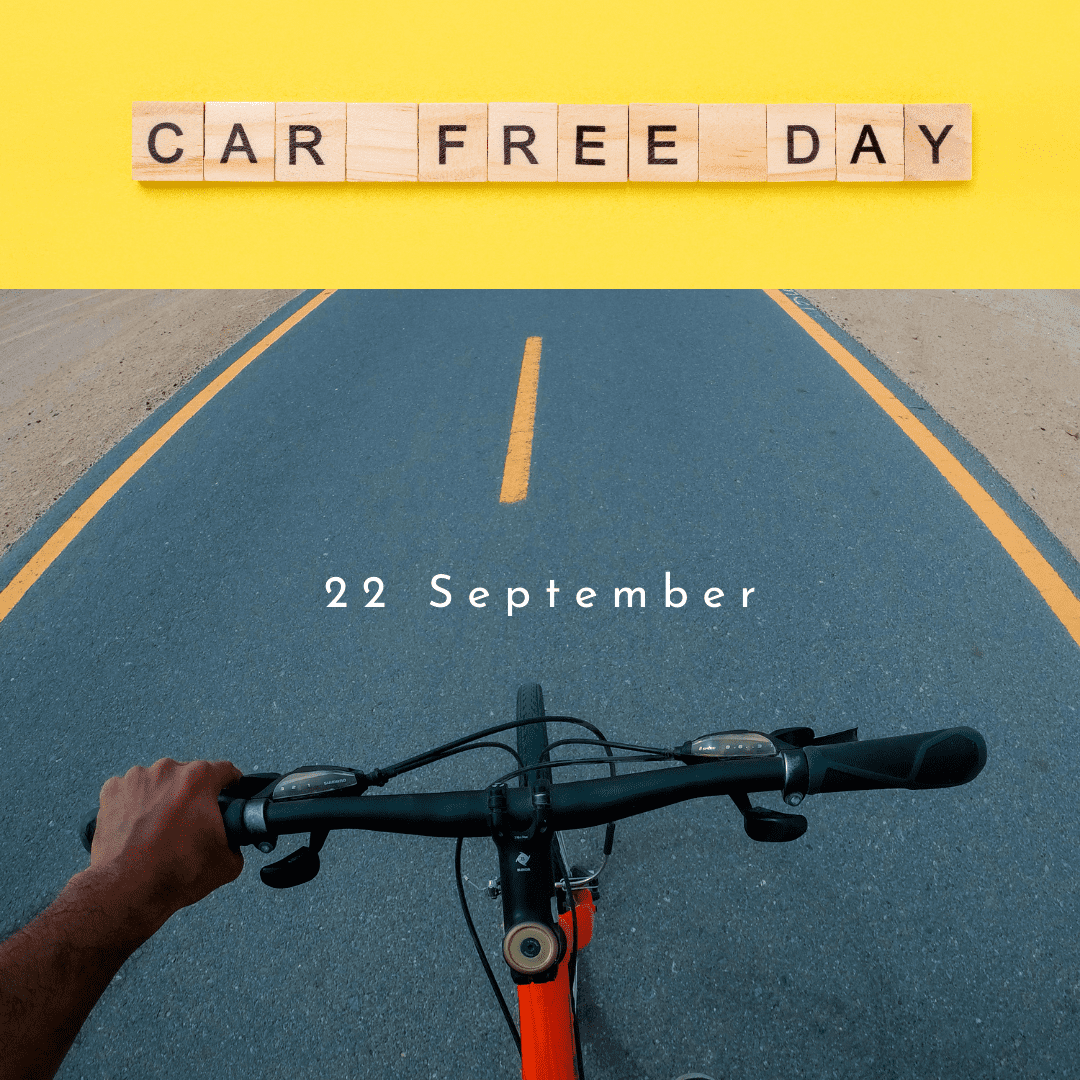 Take your bicycle out and leave your car at home this #CarFreeDay on 22 September #BeYourOwnGraphicDesigner
Click To Tweet
17. Native American Day - 23rd September
The fourth Friday in September is Native American Day, where residents of California and Nevada honour the indigenous people of the United States. It is observed as a holiday in these states with some government buildings closed.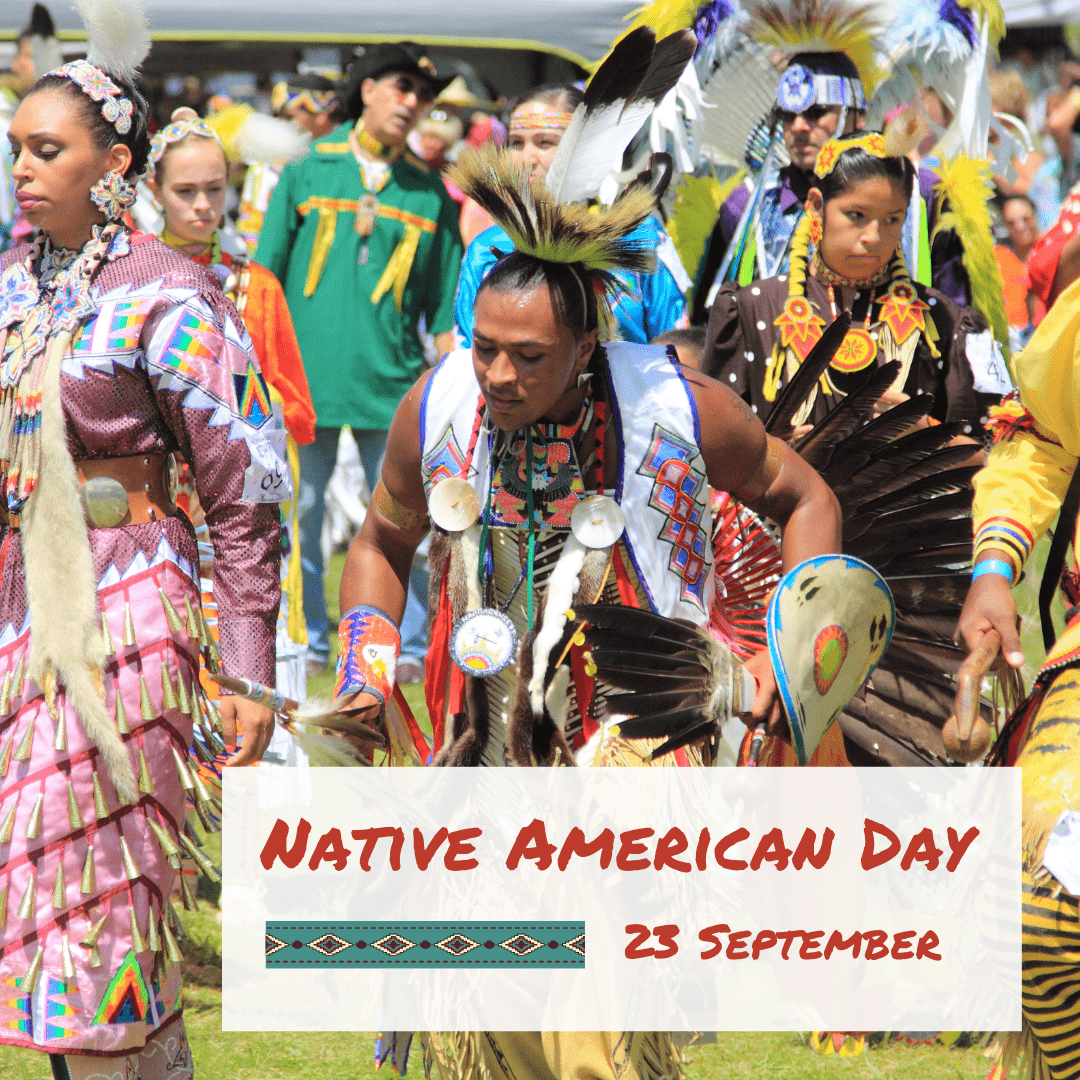 Celebrate #NativeAmericanDay on 23rd September #BeYourOwnGraphicDesigner
Click To Tweet
18. World Bollywood Day - 24th September
World Bollywood Day is a chance for every country to celebrate the history and influence of Bollywood on the world's entertainment industry. Some of the most  viewed Bollywood dance movies are "Street Dancer," "ABCD 2," "Aaja Nachle" and "Taal."
Turn on some classic Bollywood movies this #WorldBollywoodDay - 24 September. #BeYourOwnGraphicDesigner
Click To Tweet
19. World Rivers Day - 25th September
World Rivers Day is a celebration of the world's waterways. It highlights the many values of our rivers, strives to increase public awareness, and encourages the improved stewardship of all rivers around the world. Rivers in virtually every country face an array of threats and only through our active involvement can we ensure their health in the years ahead.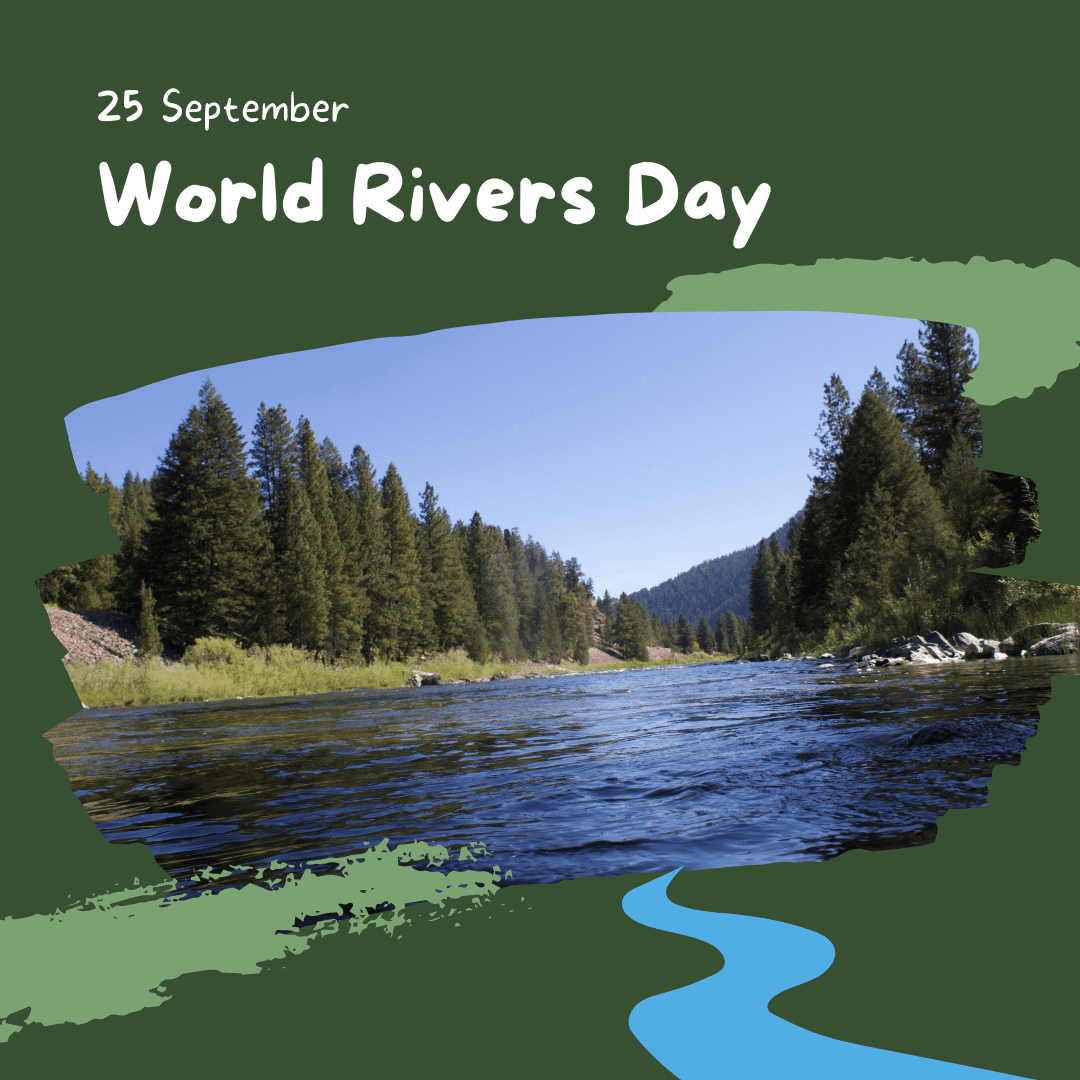 Spread the awareness this #WorldRiversDay - 25 September #BeYourOwnGraphicDesigner
Click To Tweet
20. World Contraception Day - 26th September
World Contraception Day takes place on September 26th every year. The annual worldwide campaign centres around a vision where every pregnancy is wanted. Launched in 2007, WCD's mission is to improve awareness of contraception and to enable young people to make informed choices on their sexual and reproductive health.
Are you using protection? #WorldContraceptionDay 26 September #BeYourOwnGraphicDesigner
Click To Tweet
(Source of the days and information about them: thereisadayforthat.com)
Get your Free September 2022 Canva Templates
You can get all these September 2022 Canva templates in one folder, just subscribe below and receive the link with all the templates in your email:
These templates will save you time when planning and designing your social media posts. You can still get the August templates if you need them by going to the August blog.
We design 20 free templates for you each month, illustrating some of the special days from our popular monthly content blog posts!
Happy designing!