20 Free Canva Templates for July 2022
To complement our monthly blog post, 100+ Content Ideas and Inspiration for July 2022, we're giving away for July 2022 FREE Canva Templates created for 20 different special days/events happening in July.
You're free to use these templates on your social media. You can change fonts and colours, and add your logo or any other images you like. Last month we offered our templates individually but now we've decided to just let you open the whole file in Canva and select the templates you want to use.  Just click this link or the link below and they'll open in your Canva account in one design folder for you to edit.
If you need a hand working with Canva, please check our YouTube channel. There you'll find many Canva Quick Tips tutorials to make your life easier!
All the templates are Instagram size, 1080px x 1080px, but you can, of course, resize them using Canva's Resize app if you have a Canva Pro account. If you want to try Canva Pro for 45 days for free, click here.
1. World UFO Day - 2nd July
The stated goal of the July 2nd celebration is to raise awareness of "the undoubted existence of UFOs" and to encourage governments to declassify their files on UFO sightings.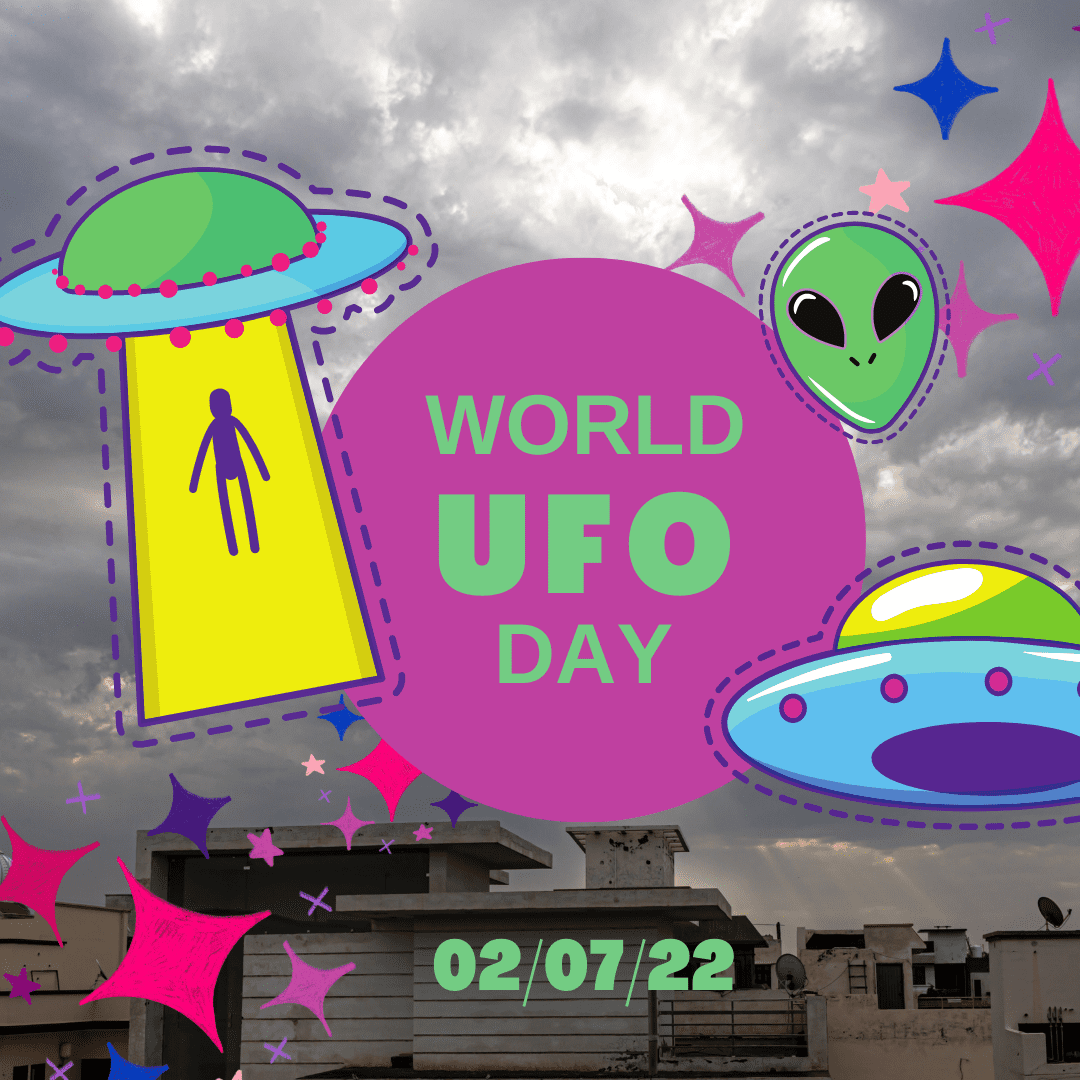 World UFO Day is an awareness day for people to gather together and watch the skies for unidentified flying objects (UFO). #WorldUFODay .
Click To Tweet
2. USA Independence Day - 4th July
Independence Day (colloquially the Fourth of July) is a federal holiday in the United States commemorating the Declaration of Independence, which was ratified by the Second Continental Congress on July 4, 1776. Independence Day is commonly associated with fireworks, parades, barbecues, carnivals, fairs, picnics, concerts, baseball games, family reunions, political speeches and ceremonies.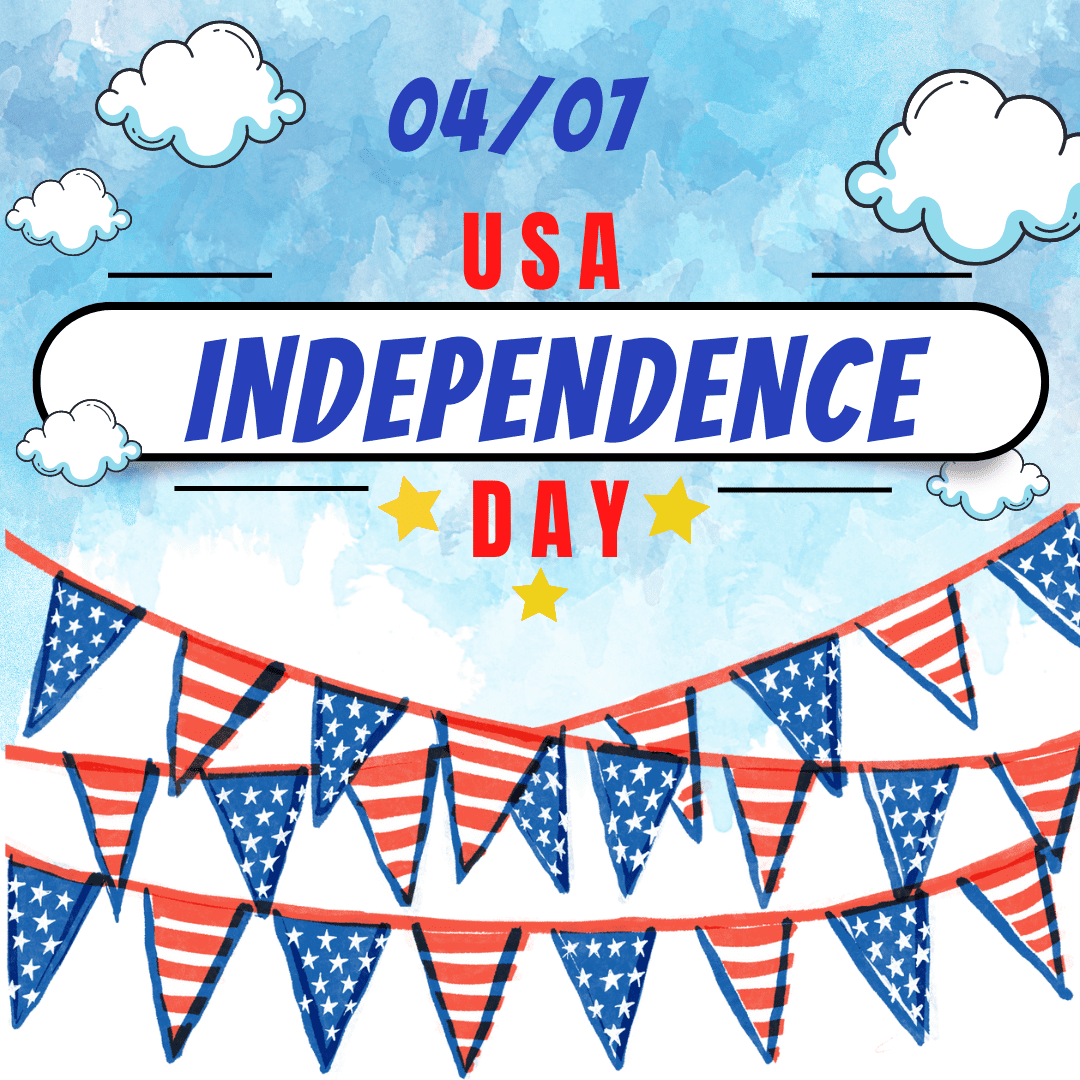 Independence Day is the national day of the United States of America #IndependenceDay
Click To Tweet
3. Kissing Day - 6th July
Kissing Day was established in 2006 to focus on the kissing that takes place between lovers and to celebrate the place it holds in our society. One of the most surprising things about this holiday is the research that revealed that 5% of people over the age of 45 are locking lips at least 31 times a week! Who would have thought that old fires burn so hot?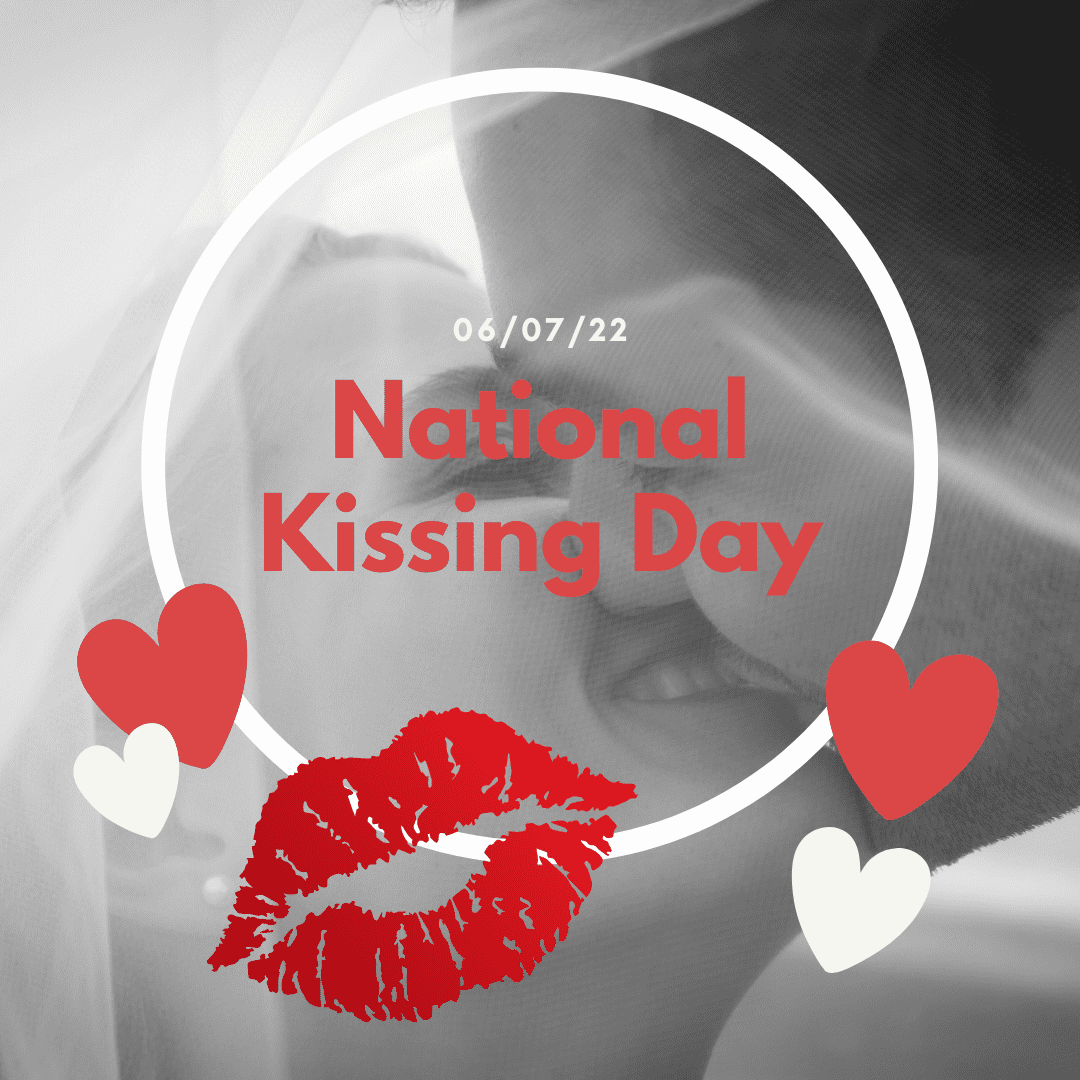 Kiss the ones you love. #KissingDay
Click To Tweet
4. World Chocolate Day - 7th July
World Chocolate Day, sometimes referred to as International Chocolate Day, or just Chocolate Day, is an annual celebration of chocolate, occurring globally on July 7. Some suggest this is the anniversary of the introduction of chocolate to Europe in 1550. The observance of World Chocolate Day dates back to 2009.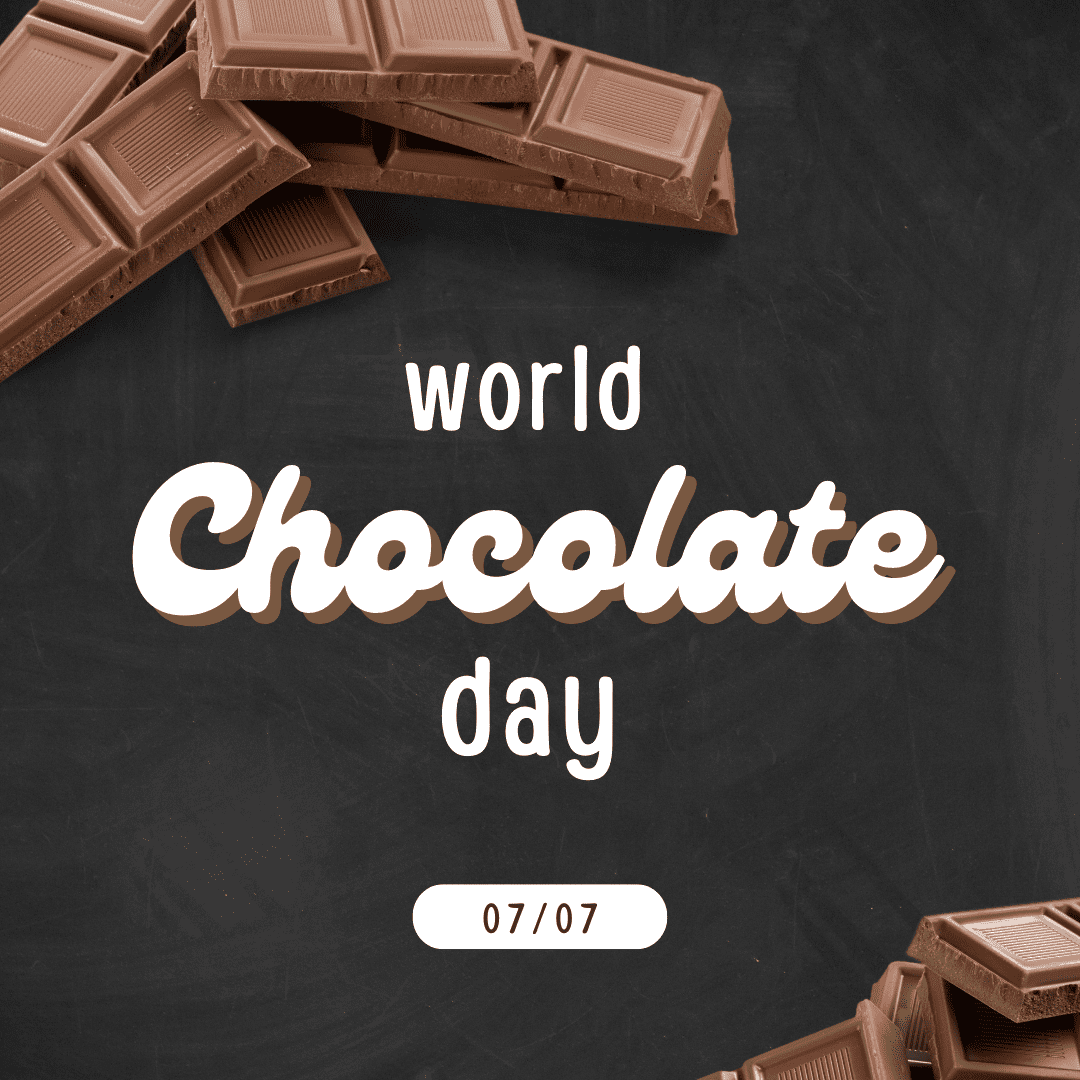 Don't feel guilty to have a bar of chocolate on this day. #WorldChocolateDay
Click To Tweet
5. Don't Step On A Bee Day - 9th July
July 9th unites the nation for National Don't Step on a Bee Day! This year we're calling for your help to protect our precious bees.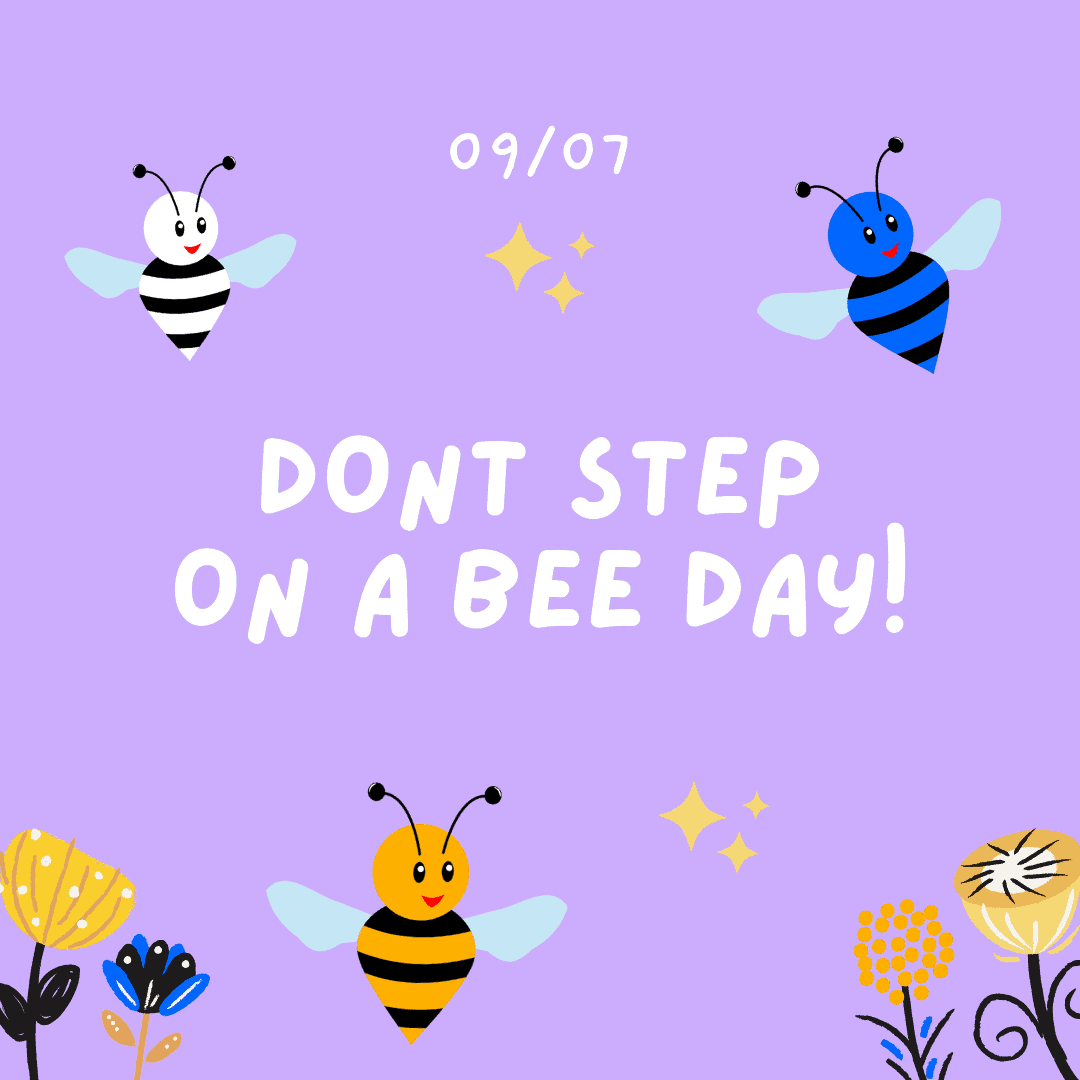 Without bees our ecosystem would fail. Appreciate these little but important workers and never hurt them! #Don'tStepOnABeeDay
Click To Tweet
6. International Kitten Day - 10th July
National Kitten Day is when we spoil and pamper our little fur babies. Created by animal advocate and pet expert Colleen Paige, National Kitten Day is also an opportunity for abandoned kittens to be adopted into loving homes.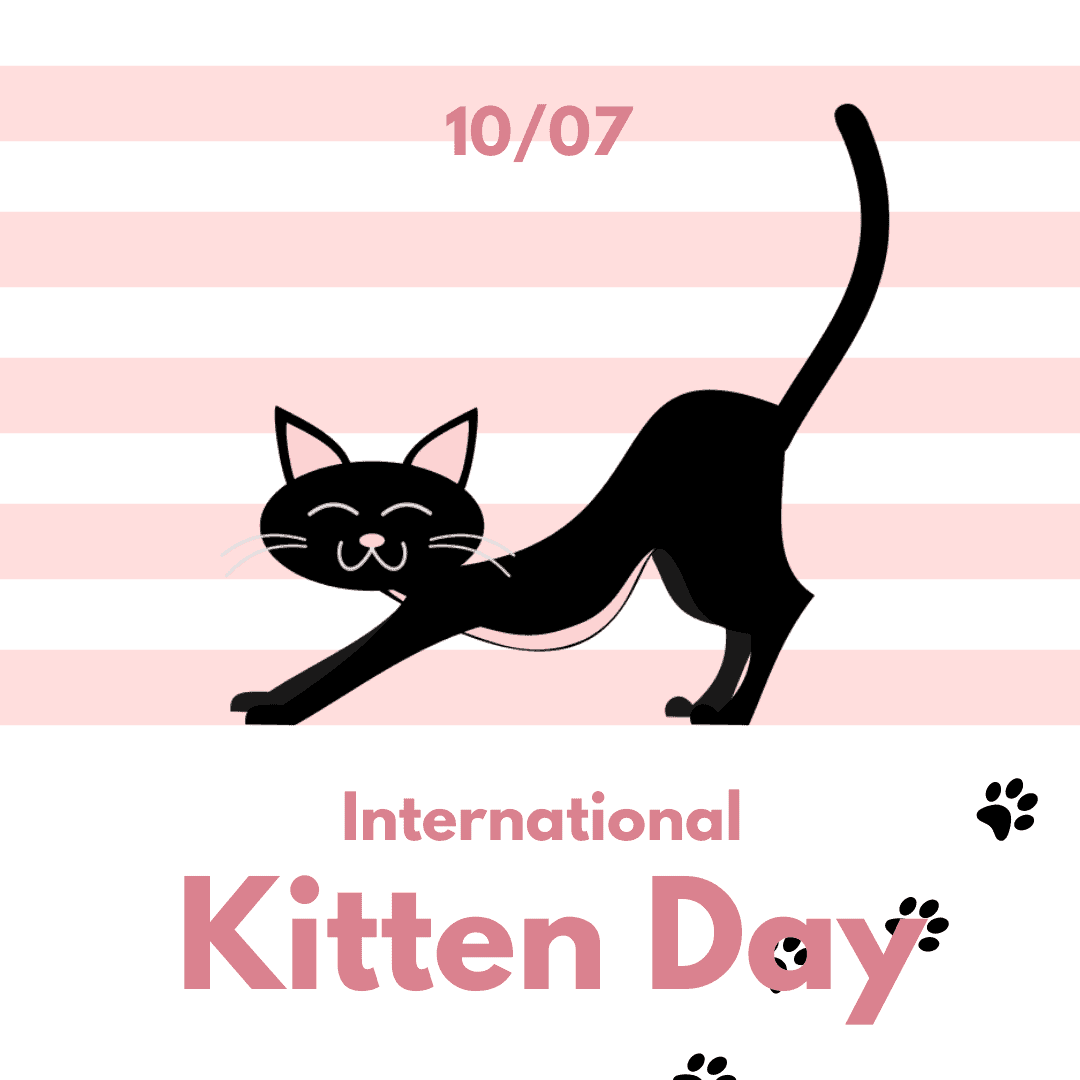 Adopt or foster a kitten today. #InternationalKittenDay
Click To Tweet
7. Essential Oil Day - 11th July
International Essential Oils Day is celebrated on 11 July every year. For 25 years, at least, people have increased their usage of essential oils. People use it by topical application on the skin or through other methods.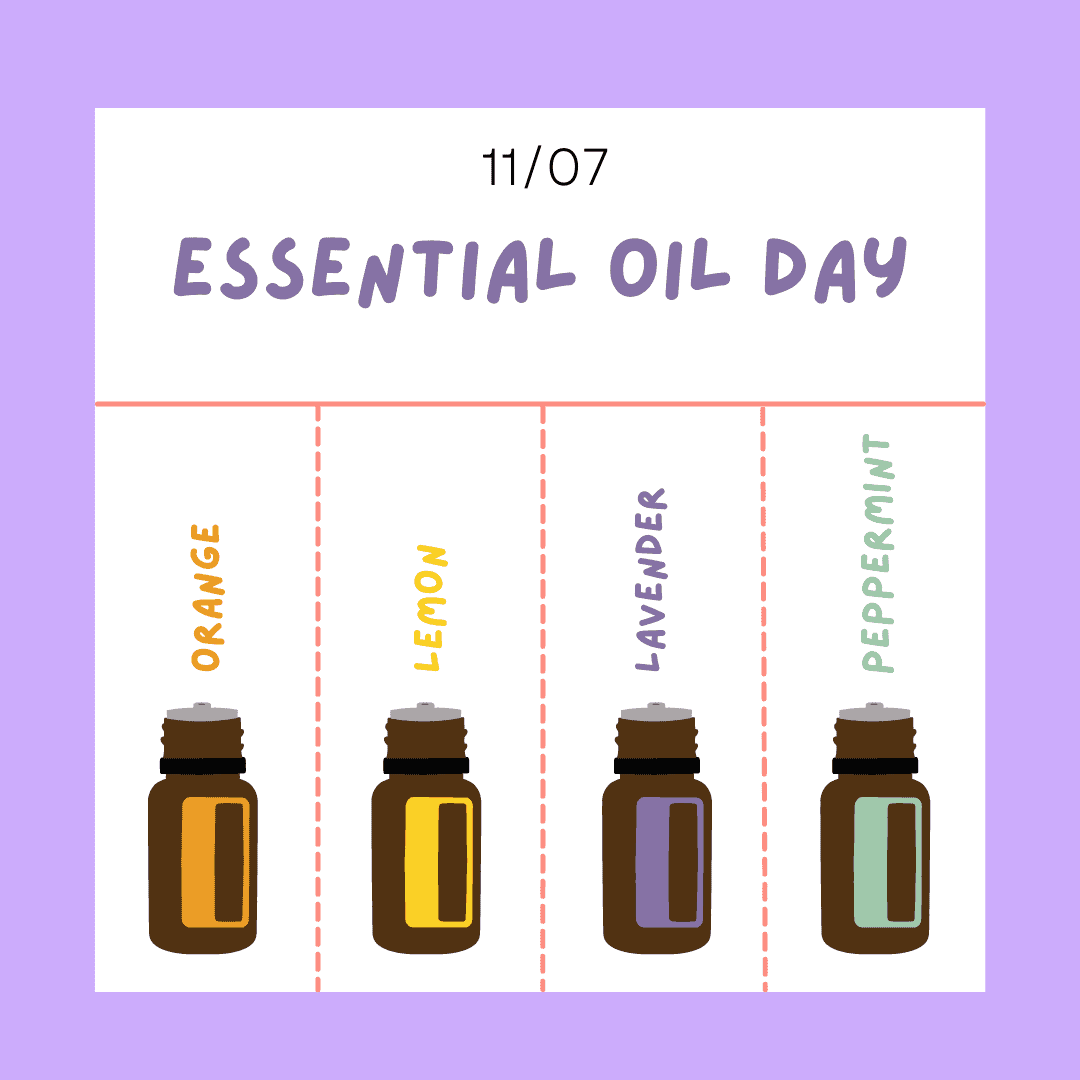 Use #EssentialOilDay to relax your senses in a bath. You deserve it!
Click To Tweet
8. French Fries Day - 13th July
Whether you call them French Fries, Chips, Finger Chips or French-Fried Potatoes, this delicious treat is loved around the world, and French Fries Day celebrates them.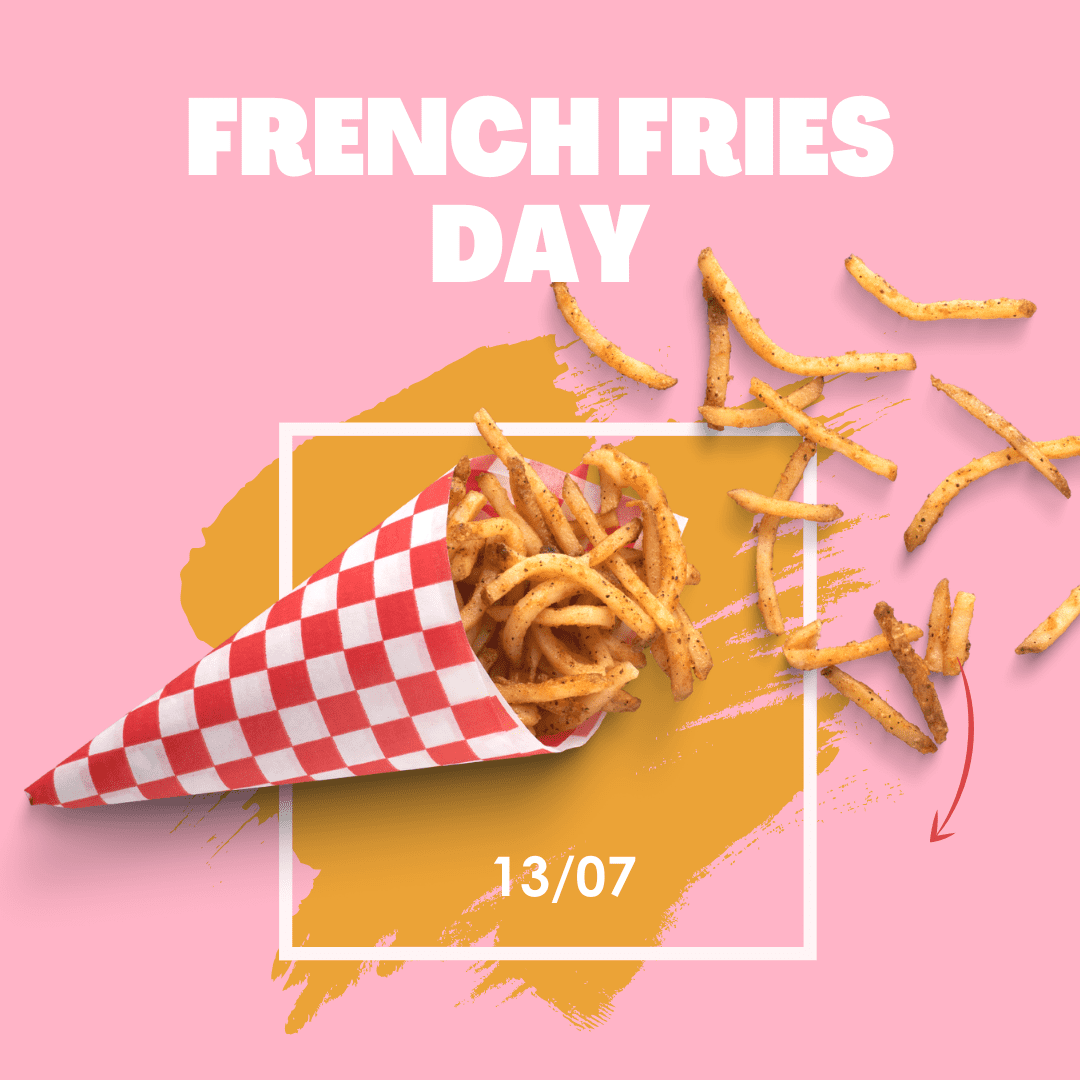 Have your french fries with some ketchup and mayo #FrenchFriesDay
Click To Tweet
9. Shark Awareness Day - 14th June
A day to highlight the plight of sharks worldwide, of which many species are endangered.
There are lots of things you can do to help sharks. Here are some of our top tips:
Never eat shark meat or shark fin soup

Only eat shark-friendly sustainable fish from trusted sources (millions of sharks are killed as a byproduct of commercial fishing)

Avoid imitation crab, lobster and shrimp, as they are often made from shark meat

When purchasing beauty products, look out for the ingredient squalene. Squalene is shark liver oil and a common ingredient in things like makeup and soap

If you take chondroitin supplements, make sure they do not source the chondroitin from shark cartilage.

Do not buy products made with shagreen. Shagreen is shark skin leather and is used to make shoes, handbags, belts, and clothing.

Only buy ethical shark souvenirs if you want to purchase shark teeth or jaws, so just make sure they are fossilized and not new!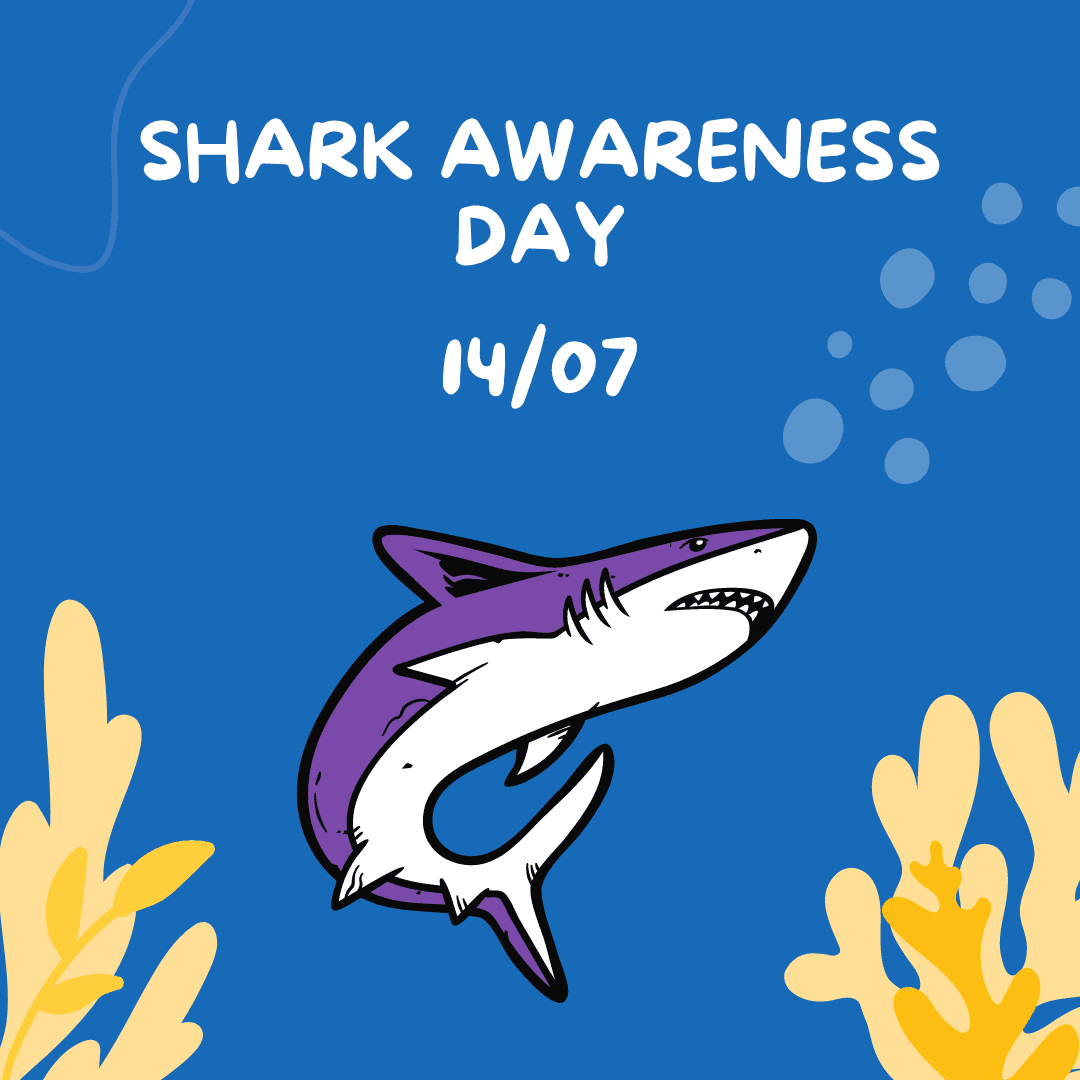 Sharks can seem scary but our seas need them! #WorldSharkDay
Click To Tweet
10. World Snake Day - 16th July
World Snake Day is an important day when it comes to increasing awareness about the different species of snakes all around the world. Snakes tend to have a negative connotation. A lot of people are scared of snakes and, of course, we can definitely understand the reasons why! No one likes the thought of being gobbled up by a snake, do they? Plus, when someone is two-faced or a bad person, they are often referred to as snakes. However, snakes are great creatures and they are so important to the world we live in.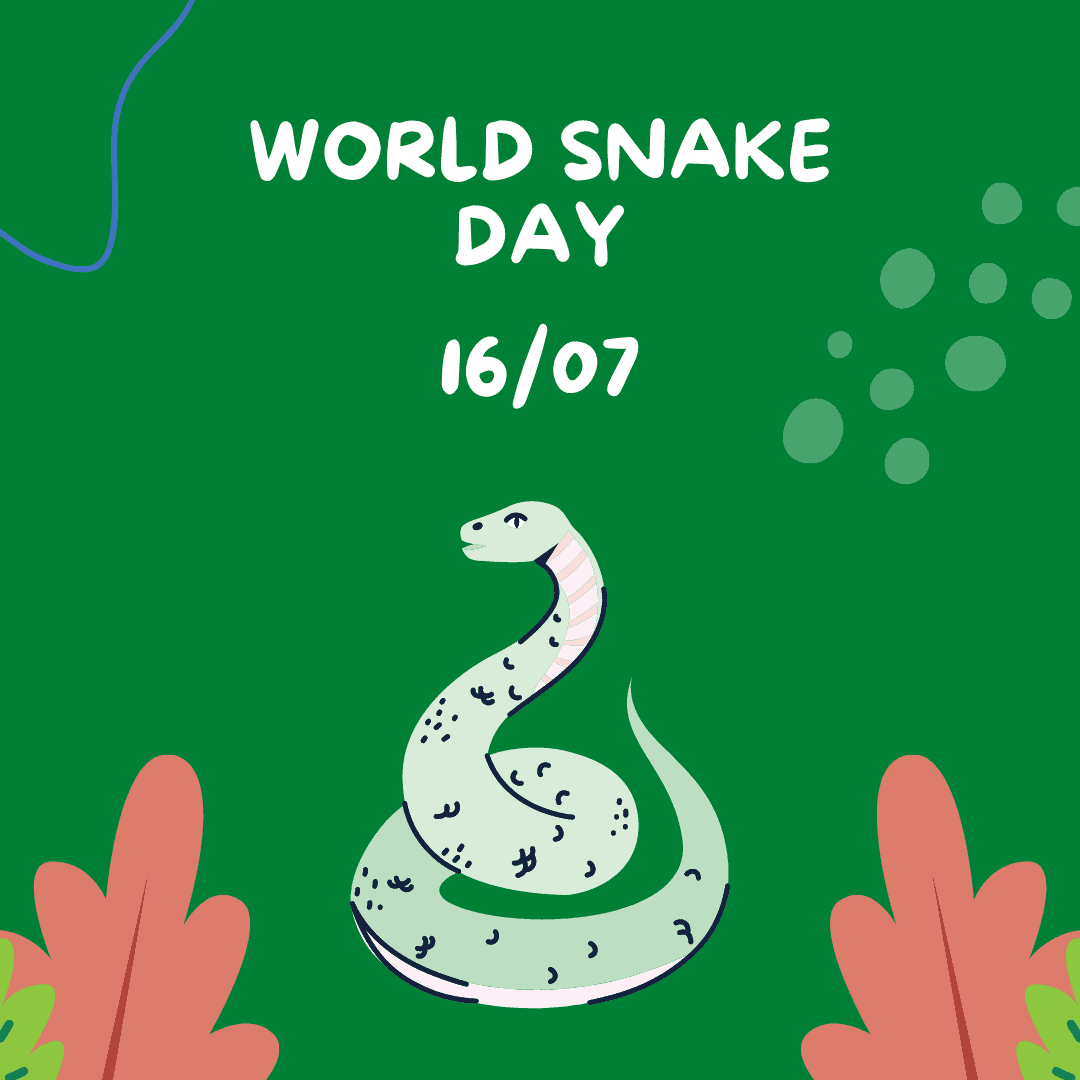 Don't be scared of snakes, try to appreciate their beauty and their place in nature. #worldsnakeday
Click To Tweet
11. World Emoji Day - 17th July
World Emoji Day is an annual unofficial holiday occurring on 17 July, intended to celebrate emojis. In the years since the earliest observance, it has become a popular date to make products or other announcements and releases relating to emojis.
Celebrate emojis today! Use them in your social media posts!. #WorldEmojiDay
Click To Tweet
12. World Jump Day - 20th July
Many ideas are floated to help combat global warming, and World Jump Day is one of them. The aim of the day is to shift the orbit of Earth to extend daylight hours and to create a more standardized climate throughout the world.
The concept was promoted by German artist, Torsten Lauschmann, and the first World Jump Day was slotted for July 20, 2006. He claimed that 600 million people in the Western Hemisphere were going to jump at the same time. This proposal was actually a satirical art installation but it reminded people about the effects of global warming.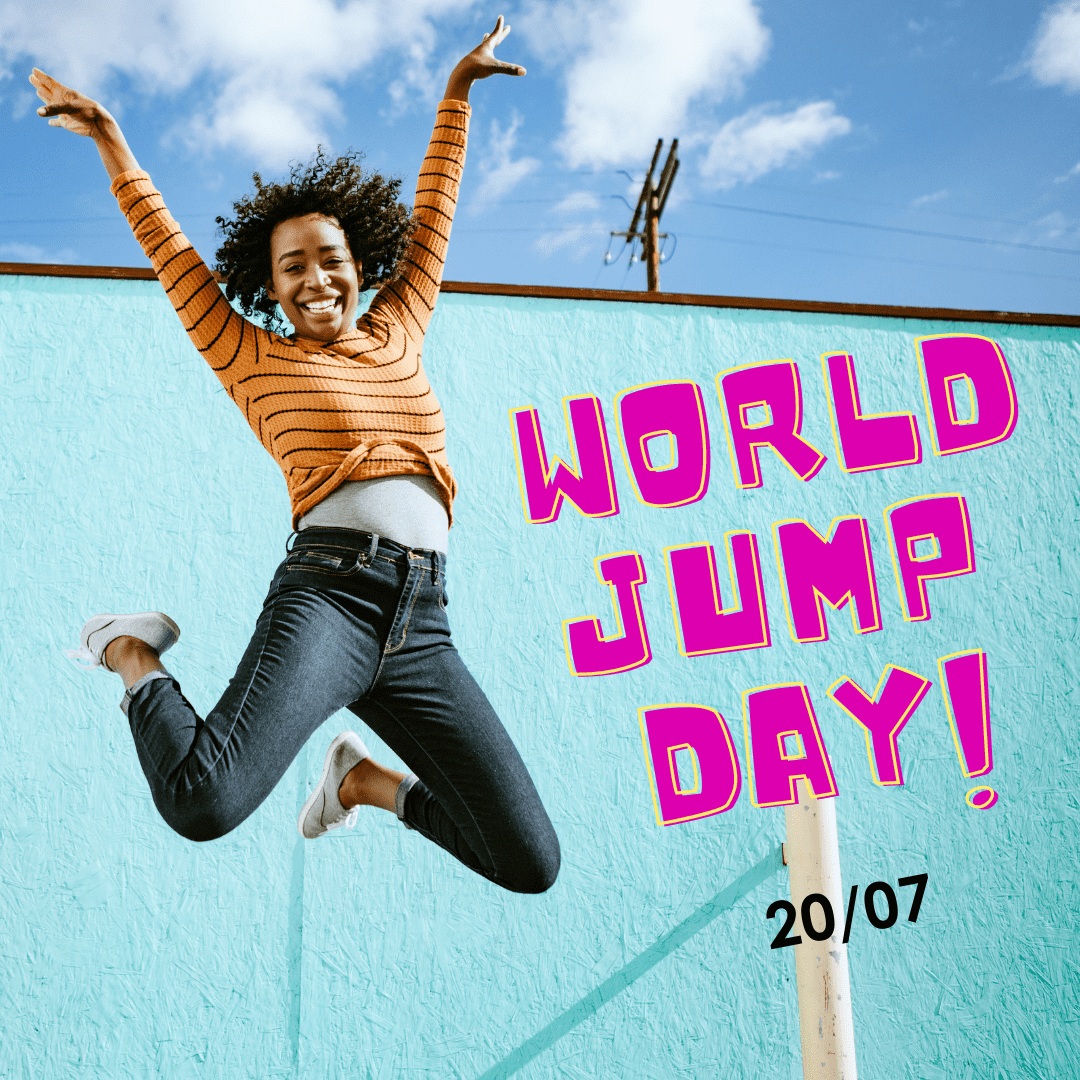 Let's jump together this jump day! #JumpThisJumpDay
Click To Tweet
13. Junk Food Day - 21st July
National Junk Food Day is celebrated every year on July 21st. Popularized in the U.S in the 1950s, junk foods are usually, by definition, high in fats, sugars, salt and calories. Junk food day is the perfect day to treat yourself. On this one day, you're allowed your favourite junk foods without any guilt.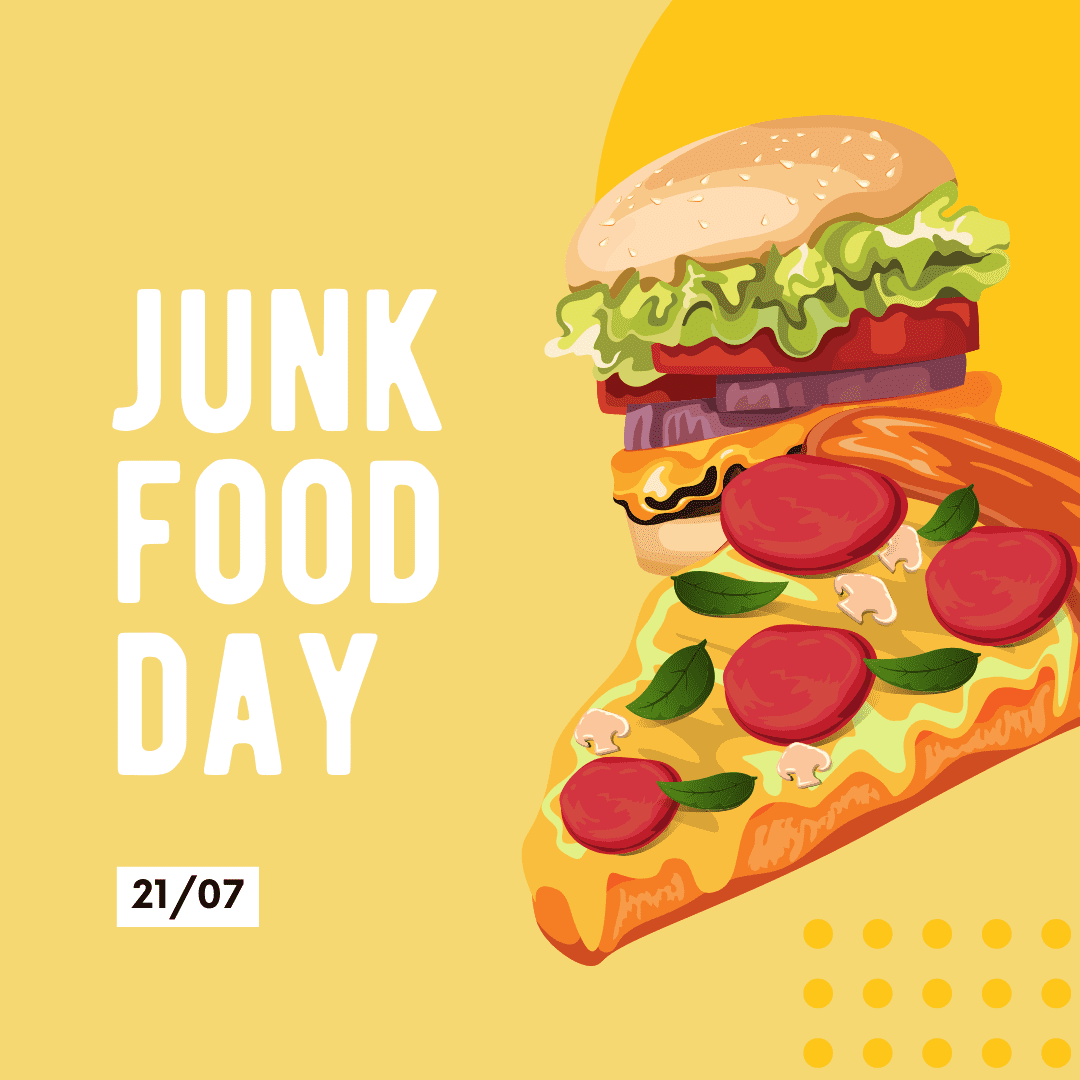 French fries, pizza or hamburger? What's your favourite junk food? #JunkFoodDay
Click To Tweet
14. Hammock Day - 22nd July
National Hammock Day is celebrated every year on July 22 to commemorate the universal symbol of relaxation. Developed by the Mayans of Central and South America for sleeping or resting, a hammock is a sling made of fabric, rope or netting suspended between two points such as posts or trees.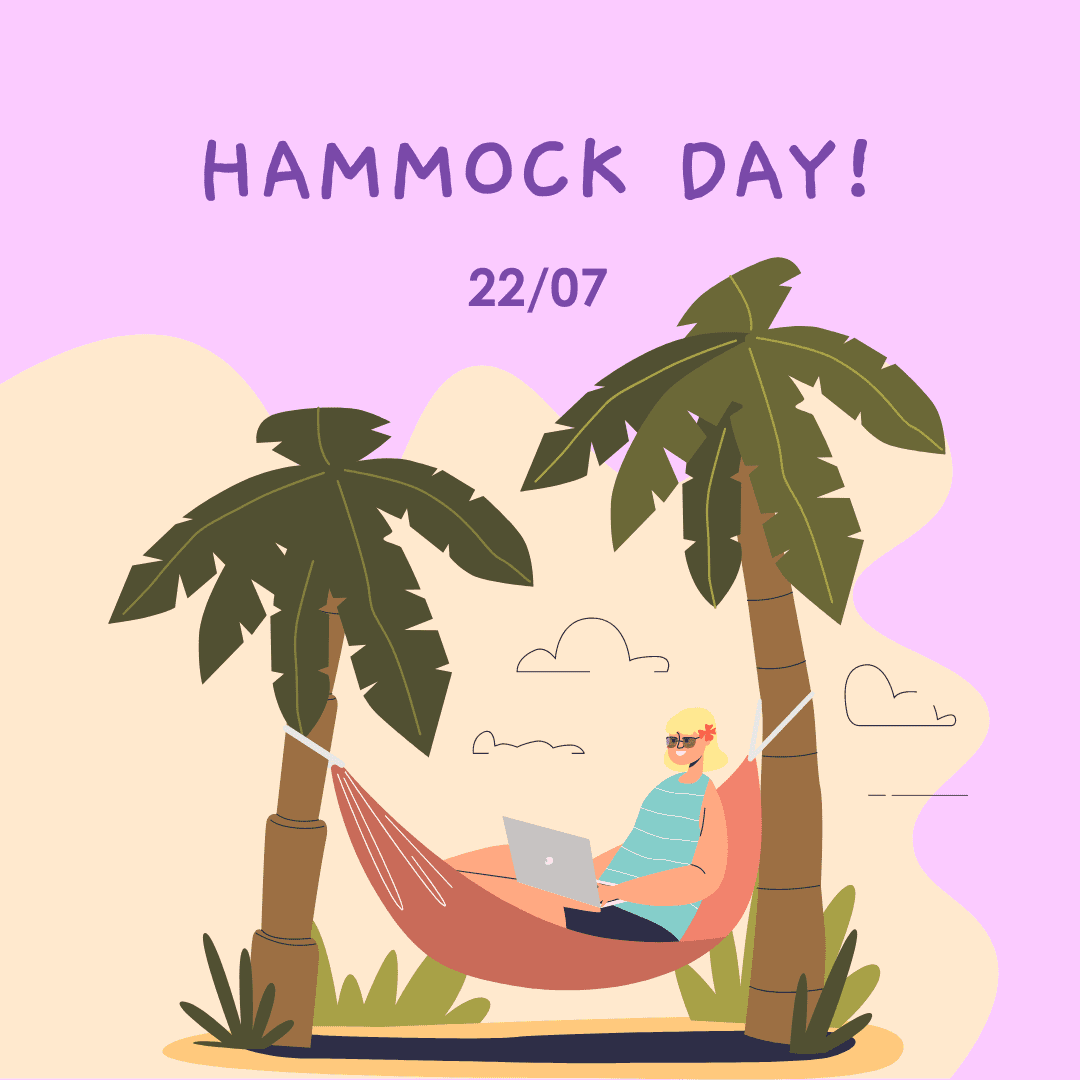 Get yourself a hammock for the best relaxation experience outdoors! #HammockDay
Click To Tweet
15. Tequila Day - 24th July
On July 24th, commemorate National Tequila Day with a little lime and salt. Mix up a Margarita, a Paloma, or a Mamasita to celebrate the day! People have been making Tequila for centuries and it was once known as mezcal wine.
Don't forget, tequila tastes best when you drink it with your besties! #tequiladay
Click To Tweet
16. International Red Shoe Day - 25th July
Red Shoe Day ~ A Day of Remembrance was founded in memory of Australian, Lyme's Disease patient, Theda Myint, who left this earth on 25th July 2013. The Inaugural Red Shoe Day was July 25th 2014, with this day quickly becoming established as an annual remembrance day to remember not only Theda but all those lost to Lyme and other invisible illnesses worldwide.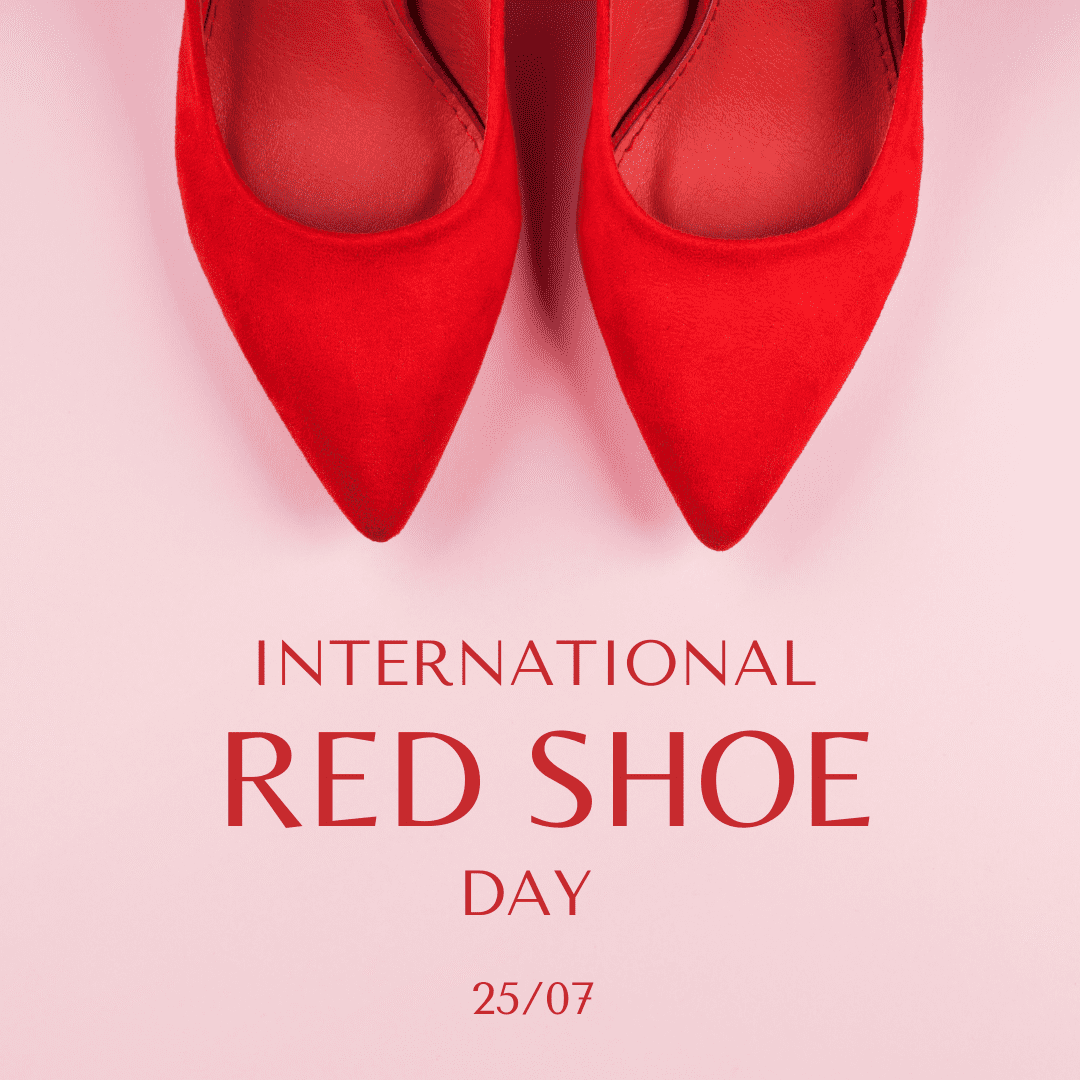 Let's wear red shoes and spread awareness about red shoe day today recognising invisible illnesses! #RedShoeDay
Click To Tweet
17. Bagpipe Appreciation Day - 27th July
Bagpipe Appreciation Day is an annual holiday celebrated in the US and many other countries to honour the unusual yet beautiful instrument. Bagpipes were thought to originate from Scotland, but history shows that they were first used in the middle-eastern countries.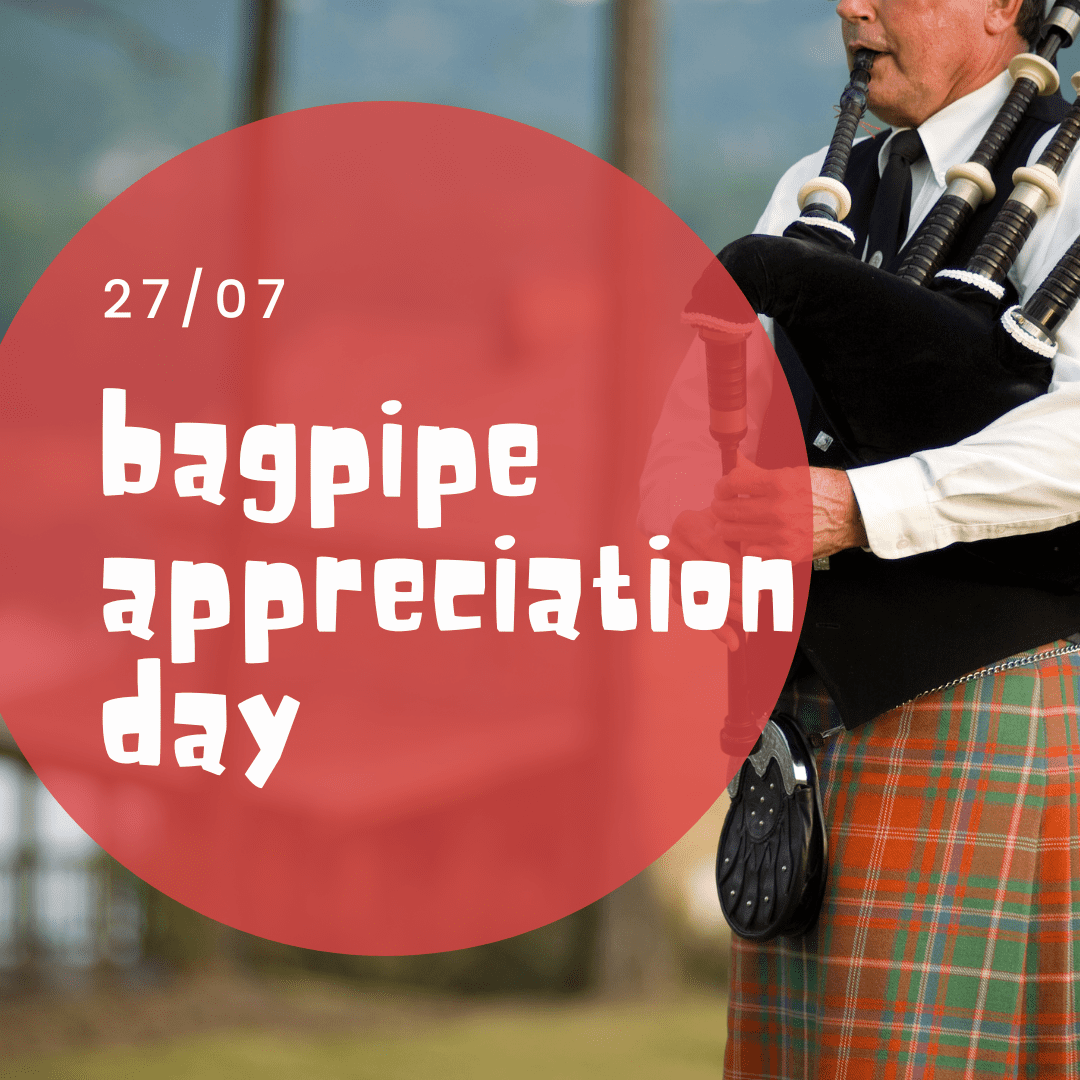 Bagpipes were thought to originate from Scotland, but history shows that they were first found in the middle-eastern countries. #BagpipeAppreciationDay
Click To Tweet
18. World Nature Conservation Day - 28th July
World Nature Conservation Day is an annual event held on July 28th. This day stresses the need for preserving a healthy environment and natural resources to maintain a stable and healthy society. Saving plants and animals that face the threat of extinction is one of the primary goals of World Nature Conservation Day.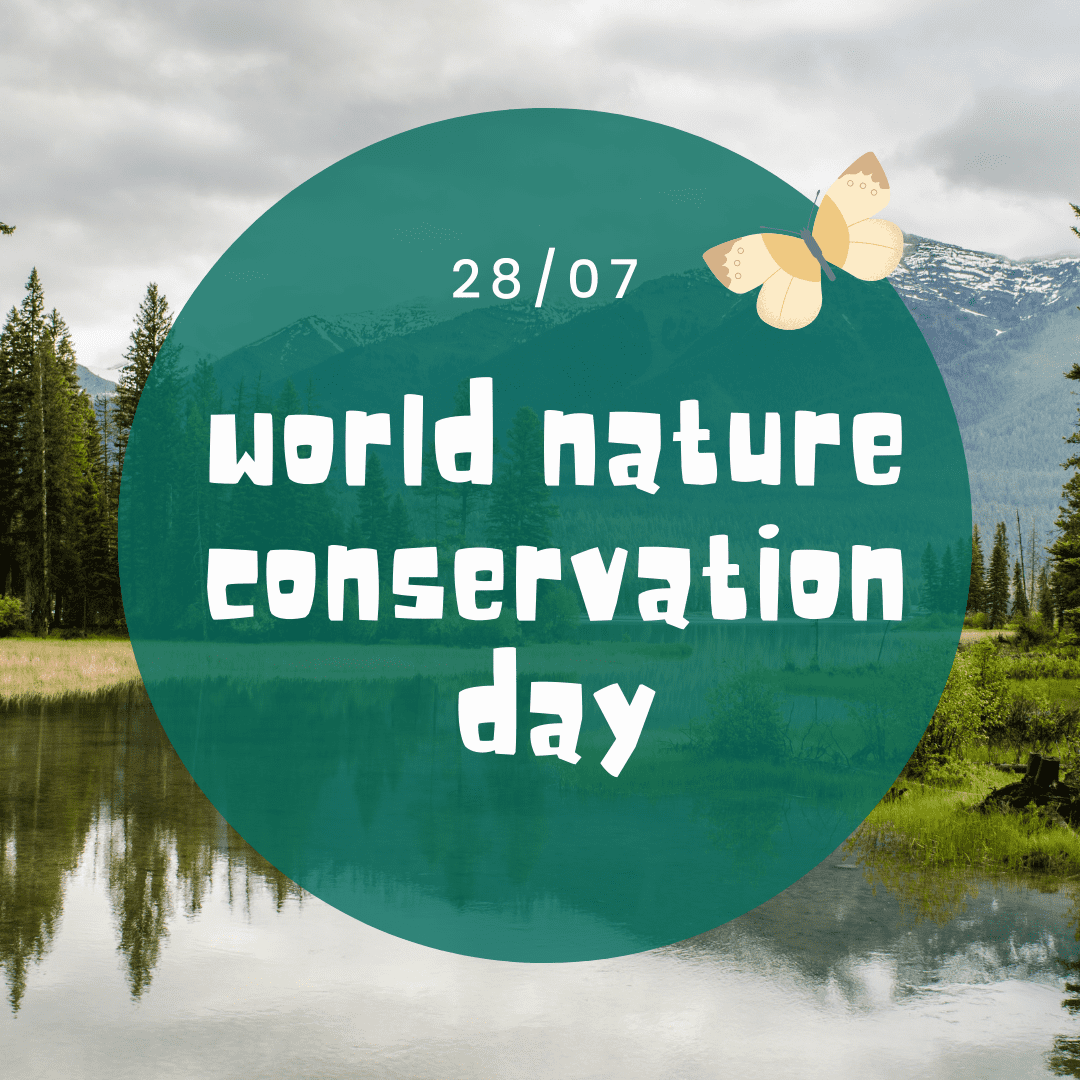 Nature needs us and today we need to make a contribution to start protecting it! #WorldNatureConservationDay!
Click To Tweet
19. World Tiger Day - 29th July
This International Tiger Day, learn more about this critically endangered species and what you can do to help them https://www.wwf.org.uk/get-involved/schools/calendar/international-tiger-day.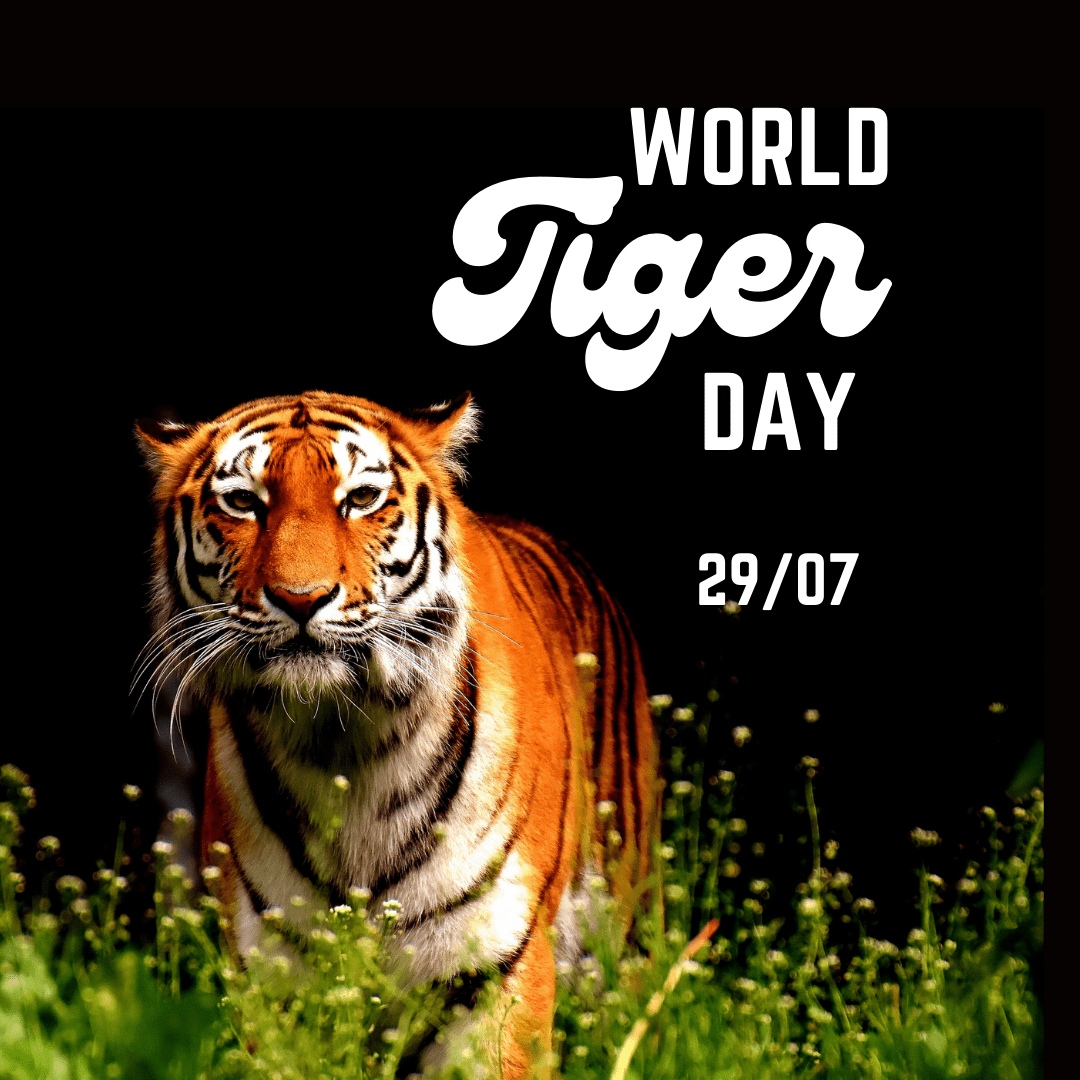 Adopt a tiger this Tiger Day #TigerDay
Click To Tweet
20. International Friendship Day - 30th July
The International Day of Friendship was proclaimed in 2011 by the UN General Assembly with the idea that friendship between peoples, countries, cultures and individuals can inspire peace efforts and build bridges between communities.
To mark the Day of Friendship, the UN encourages governments, international organizations and civil society groups to hold events, activities and initiatives that contribute to the efforts of the international community toward promoting a dialogue among civilizations, solidarity, mutual understanding and reconciliation.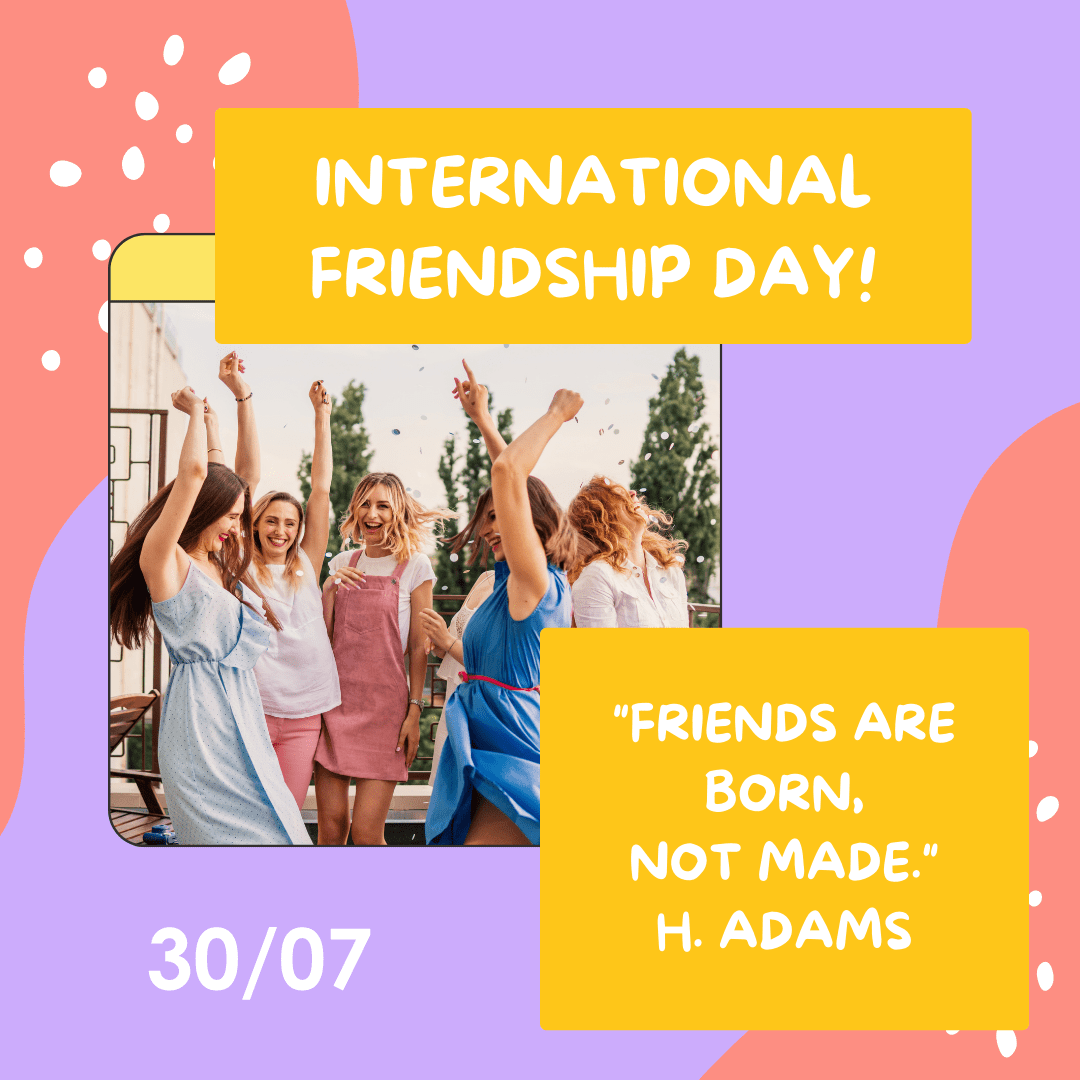 Support International Friendship Day by holding events, activities and initiatives promoting a dialogue of solidarity, mutual understanding and reconciliation. #InternationalFriendshipDay
Click To Tweet
You can get all these templates in one Canva folder, just click the link below to get your July 2022 free Canva Templates:
These Canva templates will save you time when planning and designing your social media posts.
We design 20 free templates for you each month, illustrating some of the special days from our popular monthly content blog posts!
Happy designing!