We've pulled together spooky, fun or scary images as part of this Halloween Collection to make it easy for you to find ones you'd like to use for your social media posts and videos!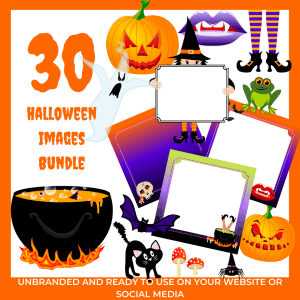 We also have a special offer for you to purchase a bundle of 30 of our Halloween images! Follow this link to pay £7.50 in GBP or this link if you'd prefer to pay $9.75 in US$.
Or you can buy any of the Halloween images individually by clicking on the image you want below for $0.75 (about £0.55p) each. Even cheaper if you subscribe to either our Monthly or Annual Packages.
You can use these with all graphics programs, such as Canva, PowerPoint, Piktochart, Easel.ly, PicMonkey, Stencil, Easil, Visme, and others! Of course, if you know how to use them, there's also Inkscape, Illustrator, Photoshop, Corel and many others!